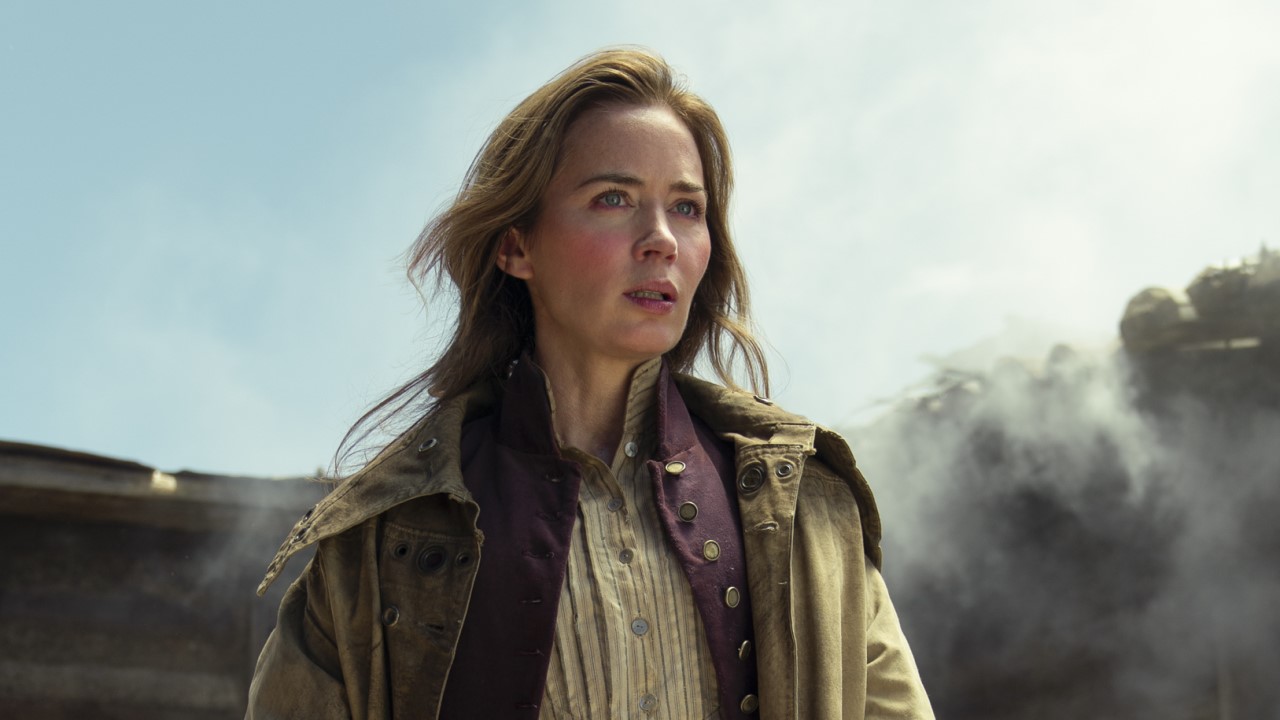 Amazon Prime Releases Teaser for Emily Blunt Western
Posted On:

September 11, 2022
Although Emily Blunt has not hidden away from period dramas, this will be a first for her in this epic chase western which takes on central themes of identity and revenge.
Emily Blunt plays aristocratic Englishwoman Lady Cornelia Locke who teams up with a Pawnee ex-cavalry scout, Eli Whipp (Chaske Spencer) in 1890 mid-America to cross a violent landscape built on dreams and blood. Both of them have a clear sense of their destiny, but neither is aware that it is rooted in a shared past. They must face increasingly terrifying obstacles that will test them to their limits, physically and psychologically. But as each obstacle is overcome, it draws them closer to their ultimate destination — the new town of Hoxem, Wyoming. It is here, after an investigation by the local sheriff Robert Marshall (Stephen Rea) and young widow Martha Myers (Valerie Pachner) into a series of bizarre and macabre unsolved murders, that the full extent of their intertwined history will be truly understood, and they will come face-to-face with the future they must live.
The cast also includes Rafe Spall, Thom Hughes, Toby Jones and Ciaran Hinds.
To watch the trailer please click on the following link:
https://www.youtube.com/watch?v=RBC0JcfulGs&feature=emb_imp_woyt