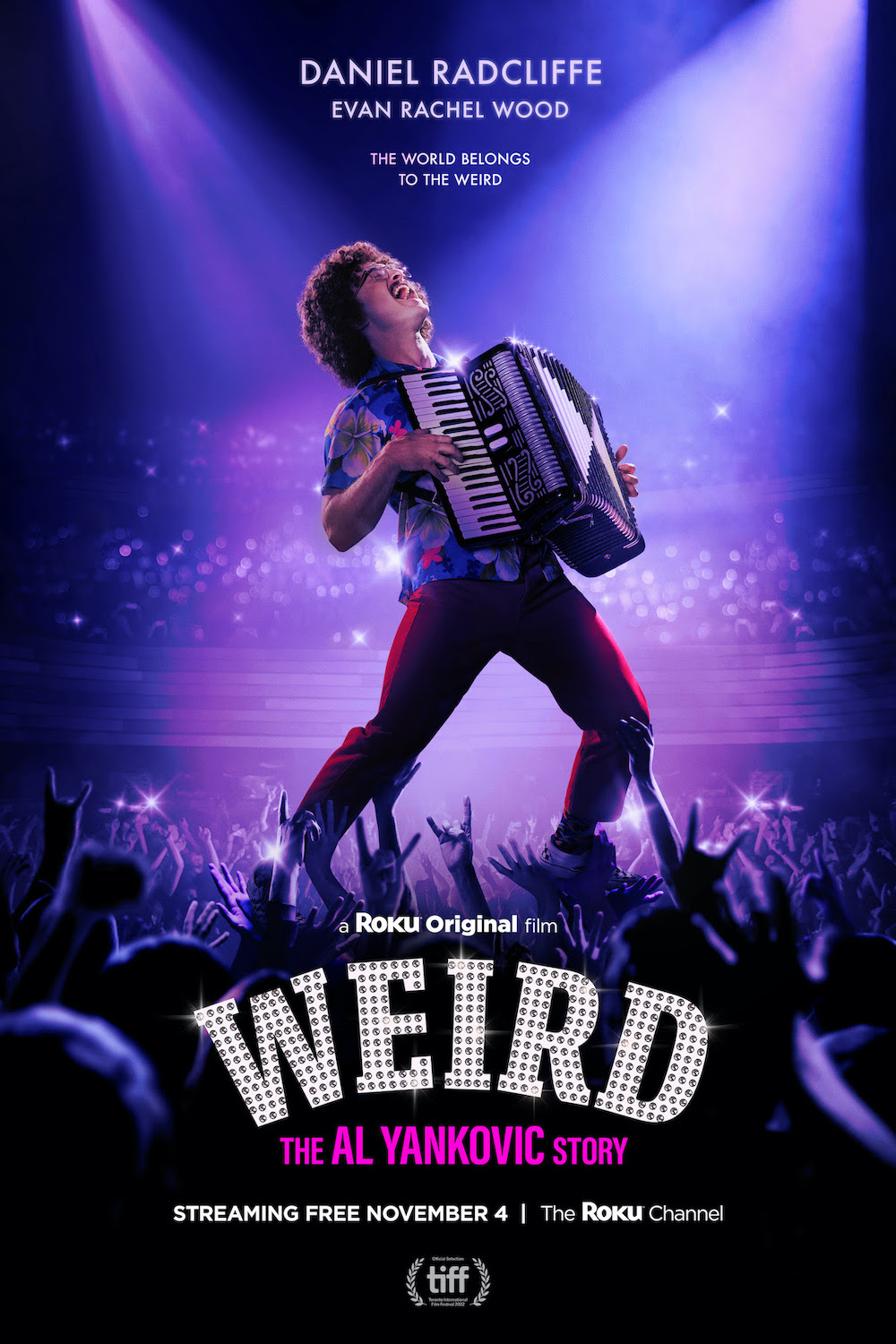 Trailer for 'Weird: The Al Yankovic Story' Starring Daniel Radcliffe
Posted On:

August 31, 2022
It's only a few months away from the release of 'Weird: The Al Yankovic Story,' but the trailer reveals a lot about the style of the film which is more like a spoof than a straight down the line biopic, which intentionally feels made up rather than based on a true story.
In the film, Daniel Radcliffe plays the American singer famous for parody versions of popular songs, such as the 1996 hit 'Amish Paradise', a humorous spoof of the Coolio track 'Gangasta's Paradise.'
Daniel Radcliffe is seen in the trailer with a small moustache, bushy wig and aviator glasses alongside Evan Rachel Wood, who has taken on the role of Madonna in the film, where she is dressed black fingerless gloves and a fluffy white tulle skirt, bringing us back to her 'Like A Virgin' era. The film sees Al Yankovic romancing Madonna.
In a press release it was said that the film holds nothing back, from the trailer below you can already see themes of addiction, romance and dealing with fame.
In a previous interview Al Yankovic, now age 62, said he is "absolutely thrilled" that Daniel Radcliffe was portraying him in the film. He continued to say: "I have no doubt whatsoever that this is the role future generations will remember him for."
'Weird: The AL Yankovic Story' will premiere on 8th September 2022 at the Toronto International Film Festival. It will be available on Roku in November.
To watch the trailer click on the link below:
https://www.youtube.com/watch?v=cCNKdJ2CIJk