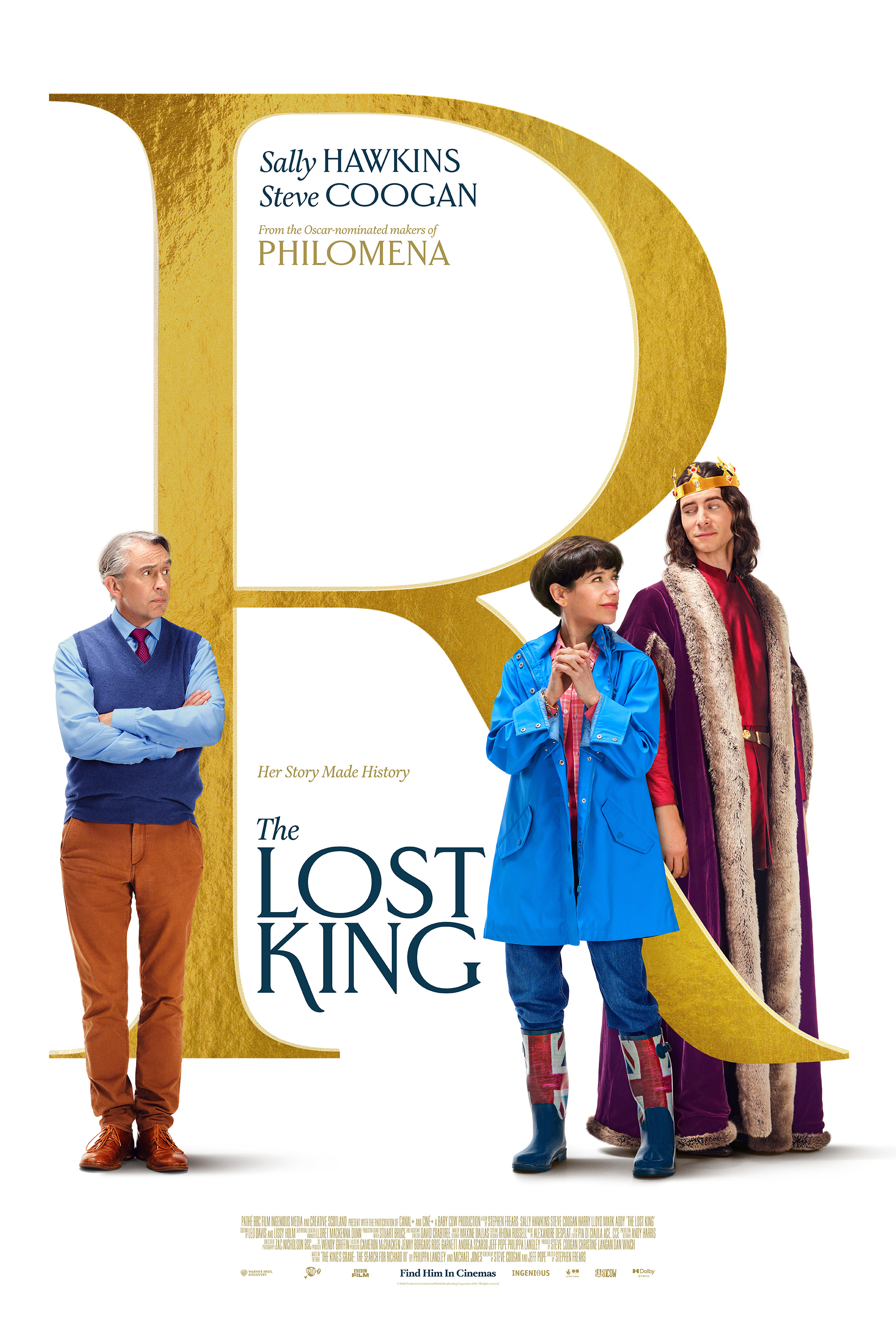 'The Lost King' British Film Trailer Lands
Posted On:

August 22, 2022
'The Lost King', a British comedy film based on the true story of royal remains being discovered in a Leicester car park in 2012 has just released its trailer.
Stephen Frears is directing, while the script was co-written by Steve Coogan and Jeff Pope. The last time Steve Coogan and Stephen Frears collaborated on a major project, we were treated to the wonderful 'Philomena', starring Judi Dench in the title role. This time Sally Hawkins takes on the lead role of real life historian Philippa Langley.
Synopsis
In 2012, having been lost for over 500 years, the remains of King Richard III were discovered beneath a car park in Leicester. The search had been orchestrated by an amateur historian, Philippa Langley, whose unrelenting research had been met with incomprehension by her friends and family and with scepticism by experts and academics. The Lost King is the life-affirming true story of a woman who refused to be ignored and who took on the country's most eminent historians, forcing them to think again about one of the most controversial kings in England's history.
Click on the link to watch the trailer:
https://www.youtube.com/watch?time_continue=26&v=Go7HPSTWPdg&feature=emb_logo