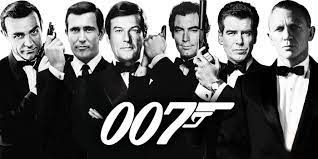 15 More Years Of James Bond Films
Posted On:

August 21, 2022
Daniel Craig may have hung up his coat as James Bond but the franchise still has a long life ahead of itself. Sean Connery was the first actor to play James Bond 60 years ago but it is still very much in the air on who will be taking the title in the next instalment of the franchise or even when the next film will go into production.
A source told The Mirror: "Bond is sure to still be in rude health at 75. There will be no hanging up the tux and martini" adding that it is "great news for fans and will enable the franchise to continue past its 27th film".

It was reported that Idris Elba has been in talks for over a year to take on the iconic role but he has decided the role wasn't for him and now the speculation for who will play 007 is starting to emerge.