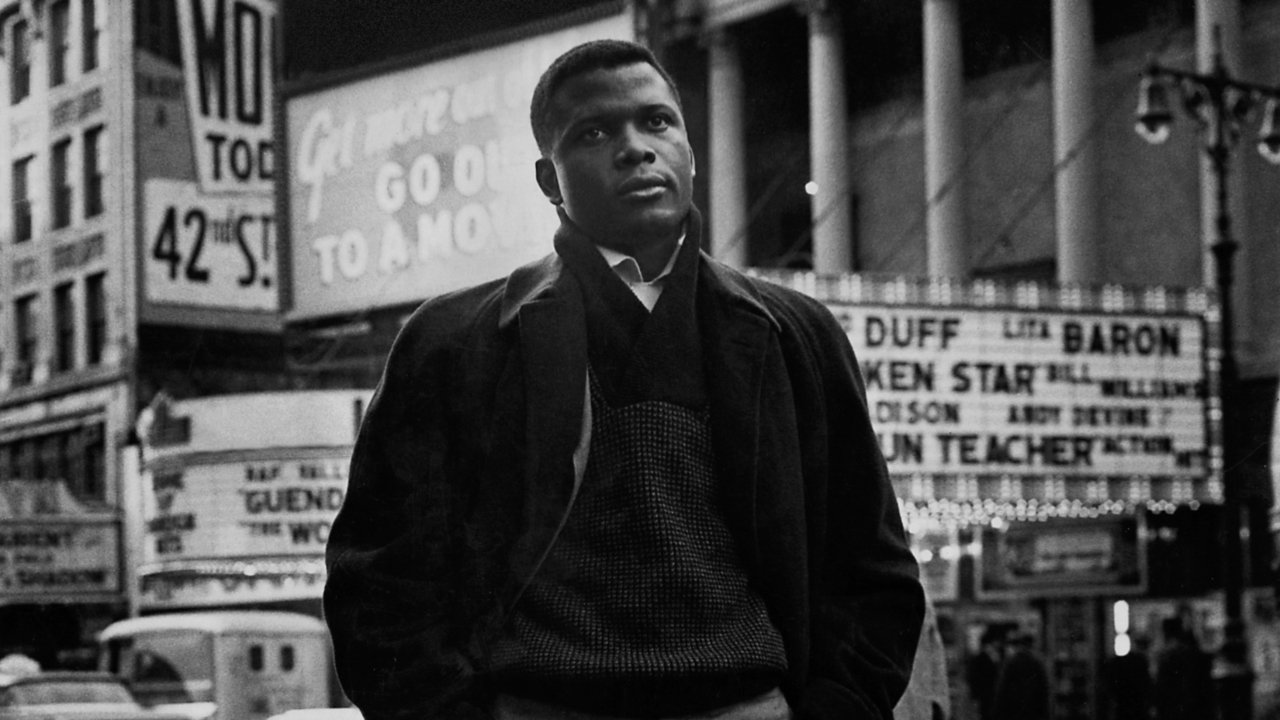 'Sidney': Trailer For Sidney Poitier Apple TV+ Documentary
Posted On:

August 16, 2022
The film examines the legacy of Sidney Poitier, who died in January this year at 94. One of the most acclaimed and recognizable movie stars of the Golden Age of Hollywood. Sidney Poitier was also a director and an activist for the Civil Rights Movement. Interview subjects featured in the film include Denzel Washington, Halle Berry, Robert Redford, Lenny Kravitz and Barbra Streisand.
Sidney Poitier was an iconic actor, who famously once turned down the role of Othello because he did not want to be typecast as a black actor, first got his big break in a leading role as a serious stage actor in the production of Aristophanes' comedy 'Lysistrata' in 1946. It was a sign of the times that the production featured only black actors.
In 1949 Sidney Poitier made the decision to move away from stage productions and into films. His performance in the 1950 film 'No Way Out', where he played the character of a newly-qualified doctor confronted by a racist patient, gained him the attention of the studios. His first major breakthrough came in the film 'The Blackboard Jungle' in 1955, in the role of a disruptive pupil in an inner-city school. This film was hugely popular and was one of the first to feature a rock 'n' roll soundtrack which included Bill Haley's classic Rock Around the Clock.
1958's 'The Defiant Ones', gained Sidney Poitier a nomination for best actor at the Academy Awards and he won a Bafta for the same film. It wasn't until five years later he was awarded an Oscar for 'Lilies of the Field' in which he played an itinerant labourer who helps a group of white nuns build a chapel.
Many of Sidney Poitier's films explored racial tensions as Americans were grappling with social changes brought by the civil rights movement. His movies struggled for distribution in the South and the roles on the table were limited. Racial taboos, for example, excluded him from most romantic parts.
'Sidney' is directed by Reginald Hudlin, from a script by Jesse James Miller. Oprah Winfrey produces with Derik Murray for Harpo Productions and Network Entertainment. Hudlin executive produces with Sidney Poitier family members Joanna Shimkus Poitier and Anika Poitier, as well as Terry Wood, Catherine Cyr, Brian Gersh, Paul Gertz and Barry Krost.
To watch the trailer please visit the following link
https://www.youtube.com/watch?v=ZIt0bGwe1rY&t=159s