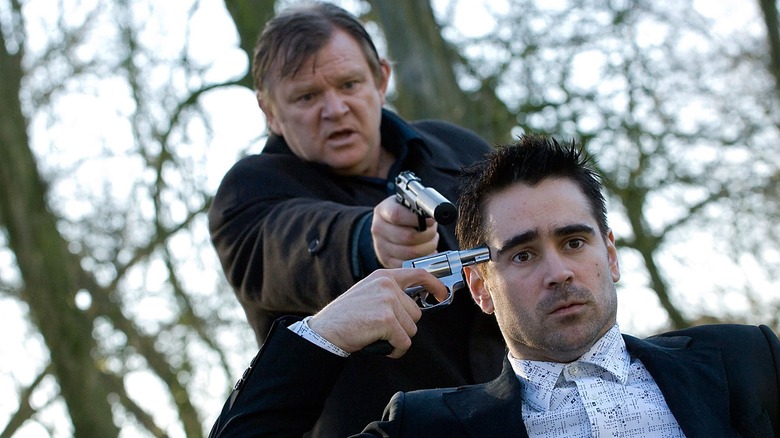 'In Bruge' Pair Colin Farrell And Brendan Gleeson Reunite.
Posted On:

August 10, 2022
The trailer has landed for Martin McDonagh's new drama-comedy film starring Colin Farrell and Brendan Gleeson and from the trailer it looks like it's going to be another one to watch.
'The Banshees Of Inisherin' is set on a remote Irish island in 1923, in the middle of the Irish Civil War. The story follows two lifelong friends, Pádraic and Colm, who fall out. Well, more specifically Colm abruptly decides he wants to end their friendship.
Joining Brendan Gleeson and Colin Farrell in the film are Irish actors Kerry Condon (Three Billboards Outside Ebbing, Missouri; Avengers: Infinity War) and Barry Keoghan (Dunkirk, Eternals).
The director, Martin McDonagh, is best known for directing and writing 2008's 'In Bruges', which also starred Brendan Gleeson and Colin Farrell, 2012's 'Seven Psychopaths' and Oscar-nominated 2017 film 'Three Billboards Outside Ebbing, Missouri'.
The film has been set to premiere at the Venice Film Festival this September with Toronto Film Festival following, before its release in October.
To watch the trailer please visit the following link:
https://www.youtube.com/watch?v=BqQ8mM48RJI