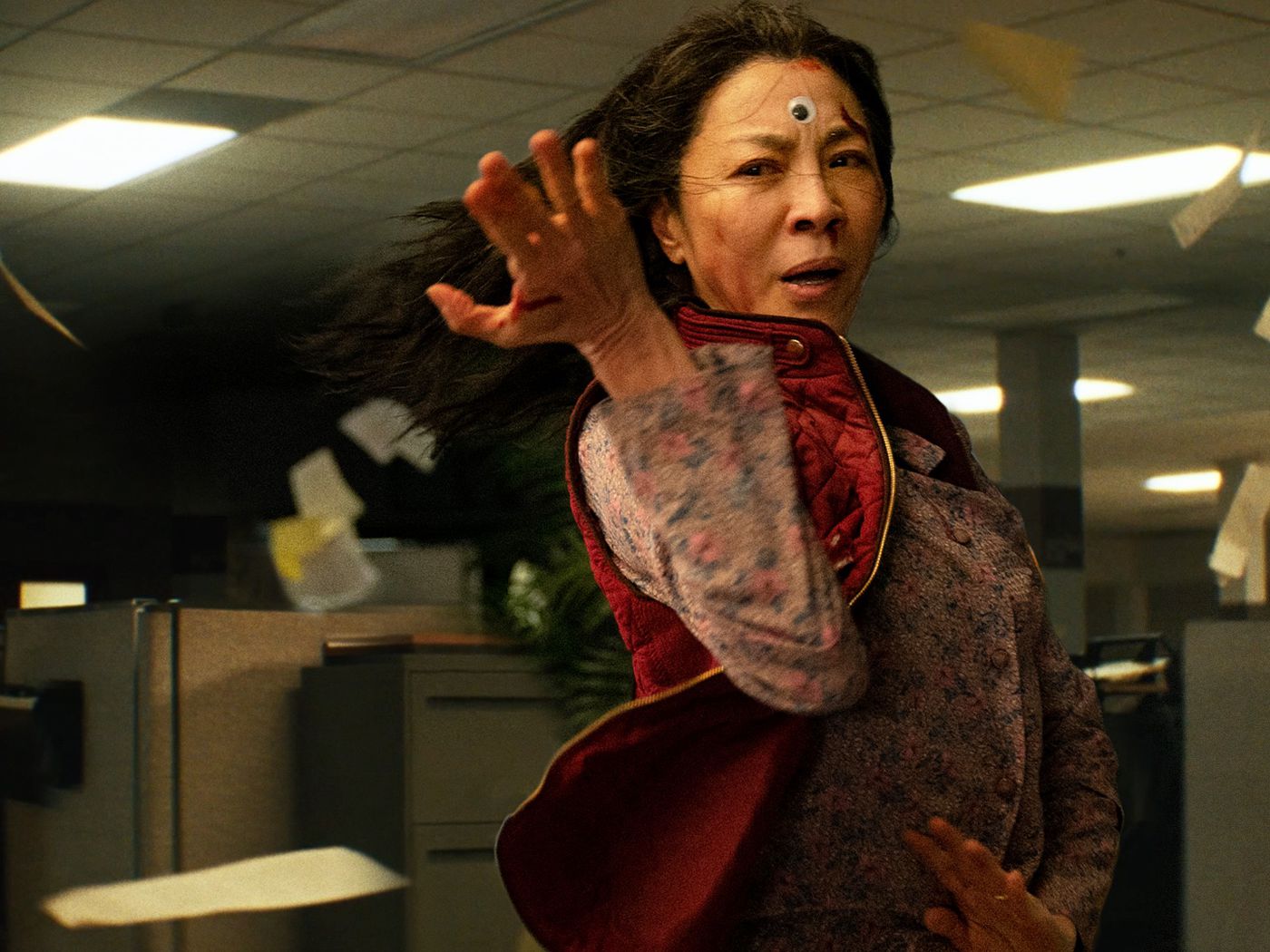 A24's First Movie to Hit $100 Million Globally
Posted On:

August 01, 2022
Since it debuted in America in March (the UK had to wait until May), the black comedy multiverse adventure 'Everything Everywhere All At Once' stormed past expectations and became one of the indie box office hits that all independent filmmakers dream of.
The movie has gained in box office sales $68.9 million in the United States and another $31.1 million internationally, giving a worldwide total of $100 million. The top earners outside of the U.S. include the United Kingdom ($6.2 million), Canada ($5.1 million), Australia ($4.5 million), Russia ($2.4 million), Taiwan ($2.3 million), Mexico ($2 million), Hong Kong ($1.7 million), Germany ($1.5 million) and the Netherlands ($1.1 million).
'Everything Everywhere All at Once' is already available on streaming sites but despite this, ticket sales have continued to climb, so if you already didn't believe it, perhaps this will put your mind at ease.... cinemagoers are well and truly back.
Directed by Daniel Kwan and Daniel Scheinert, "Everything Everywhere All at Once" had only a $25 million production budget, so that's a nice little earner already. The movie stars Michelle Yeoh as Evelyn Wang, a struggling laundromat owner who is being audited by the IRS. The story takes a turn as she discovers she has to connect with parallel universe versions of herself to prevent cataclysmic destruction. The plot also involves family, everything bagels and hot dogs for fingers. Ke Huy Quan, Stephanie Hsu, James Hong, Jenny Slate and Jamie Lee Curtis round out the cast.
To watch the trailer please click on the link below
https://www.youtube.com/watch?v=wxN1T1uxQ2g