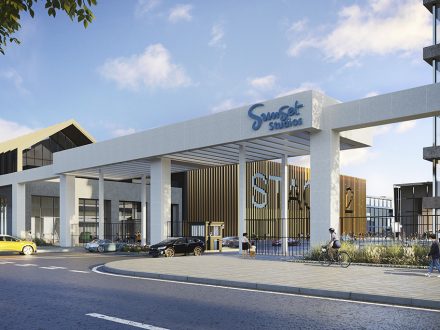 Hollywood Coming To Hertfordshire With $1 Billion Deal
The new Sunset Waltham Cross film studios will be the UK's biggest film and television production location, housing 21 sound stages totalling almost 500,000 sq ft. The campus, about 15 miles east of Warner Bros Studios in Leavesden, will be the first outside the US for Sunset Studios, the Hollywood film set where movies such as When Harry Met Sally and La La Land were shot.
It is being jointly developed by Hudson Pacific Properties, the owner of Sunset Studios, and Blackstone, the world's biggest private equity group.
The duo team bought the 91-acre site last summer for £120 million. In total, they expect to spend upwards of £700 million building the studios. The studios will create an estimated 4,800 jobs and contribute more than £300 million to the local economy each year. Great news for both the industry, during this huge production boom, and the local area.
"Sunset Waltham Cross Studios will be a world-renowned hub for content creation and creativity that will help assert the UK's role as a premier destination for creating entertainment, and a demonstration of our commitment to investing in the UK," James Seppala, Blackstone's head of real estate Europe, said. Victor Coleman, chairman of Hudson Pacific, added that the new studios would "bring much needed supply to one of the fastest growing media markets in the world".