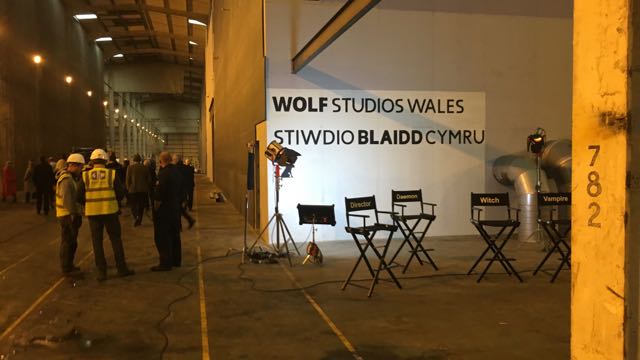 Wales: Demand For New Film And TV Studios Franticly Grows.
The 2022 UK Film and TV Studio Market Report showed that the rising demand for film studio space in the UK has prompted increased interest from film production companies looking to take advantage of regional centres, where the demand may not be so high, however of course this has had a knock on effect where these areas also now need extra studio space. Cities such as Cardiff and Newport are among some of the main locations experiencing growth.
Neil Francis, head of logistics and industrial for Knight Frank in Cardiff, said: "Cheaper rents, tax incentives, and access to natural landscape, scenery, nearby coastlines, and natural parks are among the many reasons why major cities in South Wales are gaining strong reputations as creative centres and film production hubs."
In Cardiff, Wolf Studios Wales provides more than 126,000 sq ft across six sound stages and has played home to the production of 'The Night Of', 'His Dark Materials' and the new series of 'Doctor Who'. Also in Cardiff is Great Point Seren Studios which had productions such as 'Sherlock' and 'Show Dogs' filming there.
In Bridgend, companies such as NBC Universal, Netflix and Disney have utilised the 53,000 sq ft across four sound stages at Dragon Studios, for productions including 'Ironclad' and 'Keeping Faith'.
Last but not least Swansea had, 'Da Vinci's Demons' and Amazon's first original drama, 'The Collection' where it filmed at the shooting space at Bay Studios.
Neil Francis added to his statement: "The strength of the film and HETV sector in Wales is also good news for companies which operate in parallel to support industries, which are dominated by microenterprises with 10 or fewer employees." He continued with "We expect some further new film and TV studio developments in the region. In addition to an expansion at Great Point Seren Studios, Cardiff, a £3.8m extension is planned at Dragon Studios, Bridgend, due for delivery mid-next year. He then concluded his statement with:"Not only will these developments create jobs, skills and training opportunities, but they will also support the local supply chains and bring economic and social value to the surrounding areas."
Claire Williams, industrial and logistics research lead at Knight Frank, added: "With global video subscriptions expected to continue to rise and requirements for production space growing in tandem, investors and film studio platform operators who are able to deliver fit-for-purpose production space in good locations stand to benefit from robust occupier demand and a dependable income stream." She finished her statement with "The government's Levelling Up agenda will also incentivise further investment and TV and film production beyond the M25, opening up a spectrum of opportunity for property investment as well as business growth and investment. The growth of the sector is also driving demand for industrial warehouse properties."

It's nice to see the rising demand across more of the UK, which proves that we really are the heart of the film industry outside of Hollywood.