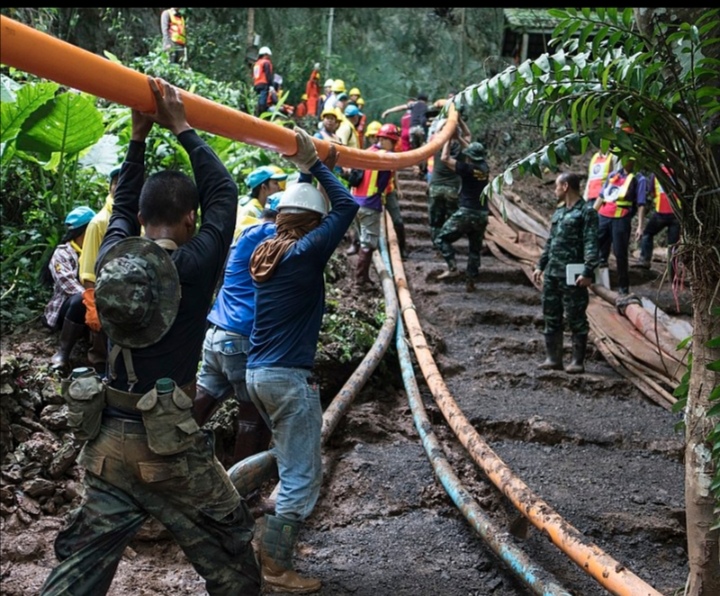 Trailer For Cave Rescue Drama
'Thirteen Lives', the new movie directed by Ron Howard and starring Viggo Mortensen, Colin Farrell and Joel Edgerton, alongside some incredible local talent, based on the 2018 Thailand cave rescue event, has just released the trailer and it looks fantastic.
In June and July 2018 the members of a junior football team were trapped for 18 days in Thailand's Tham Luang Nang Non cave, after heavy rainfall flooded the cave system and blocked their way out.
The team, ranging in age from 11-16 years old, with their coach, remained trapped for weeks. The situation attracted global interest and an international rescue team was assembled to locate them.
Ron Howard's film will highlight the events of the rescue, focusing on the efforts of the divers to save the trapped team members.

Viggo Mortensen and Colin Farrell lead the cast as Rick Stanton and John Volanthen, the British cave divers who volunteered their expertise to help find the group.
'Thirteen Lives' will be released in the UK in selected cinemas from the 29th July, followed by a global release on Amazon Prime on the 5th of August 2022.
Check out the following link to see the incredible trailer:
https://www.youtube.com/watch?v=bEg9lT0cj9Y&feature=emb_imp_woyt