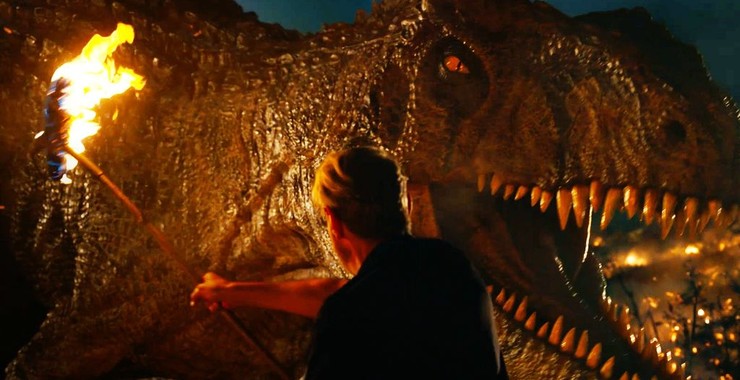 'Jurassic World: Dominion' Tops Domestic Box Office
Deadline reported on the dinosaur centric film that the feature took in $46.7 million on Saturday alone, which was an improvement over Friday, when it grossed $41.7 million. The film was expected to earn a total of $143.37 million during its opening weekend, with the worldwide weekend gross for the film at $319 million and a global take-in of $389 million.
A distribution executive from Universal also spoke to the media outlet and expressed that the media giant was ecstatic about the movie's success.
The movie follows the characters from both the new and old Jurassic trilogies as they deal with the implications of dinosaurs coexisting with humans.
The movie has an all star ensemble cast that includes the likes of Bryce Dallas Howard, BD Wong and Omar Sy, as well as returning performers from the original Jurassic Park movie, Sam Neill, Laura Dern and Jeff Goldblum.
To watch the trailer please visit the following link:
https://www.youtube.com/watch?v=DtQycgMD4HQ