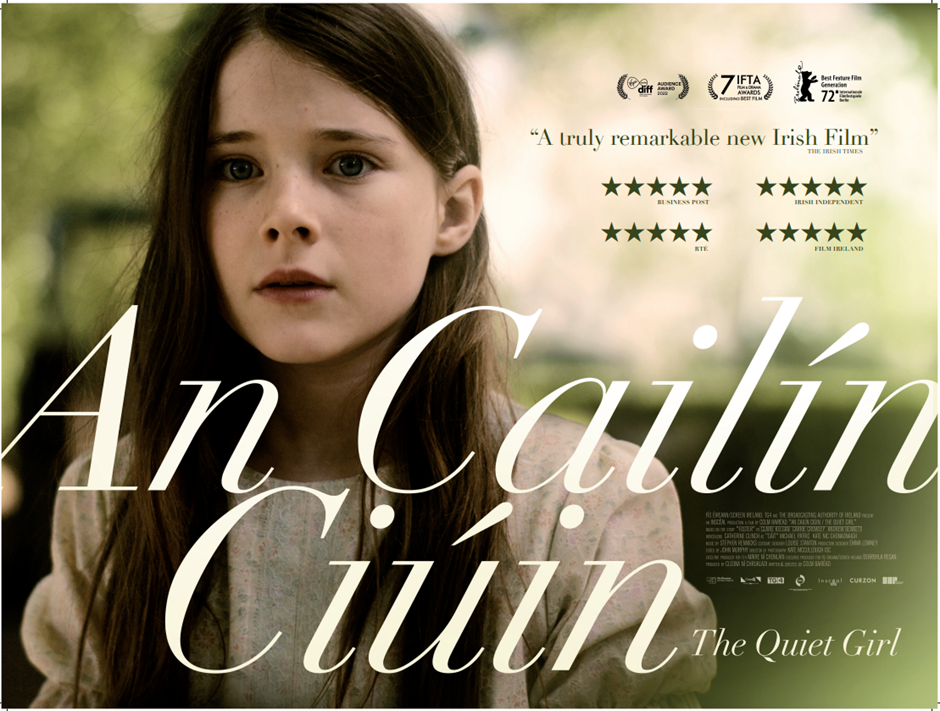 Irish Language Film Smashes Ireland and UK Box Office Records.
'The Quiet Girl' has raised quite a few eyebrows by quadrupling the previous record for a Gaelic language film and by last week the film earned more than €610,000 (£518,000) since its release in mid-May. Not only is this a surprising achievement due to the language spoken, it's also more surprising as it is a coming-of-age drama with no famous actors, by a first-time director. Robert McCann Finn, the co-founder of Breakout Pictures, the film's Irish distributor said "It has surpassed all projections".
The movie is directed by Colm Bairéad and based on the New Yorker story turned novella 'Foster' by Claire Keegan. The film's story centres around a 10-year-old girl who is sent to live with foster parents on a farm in County Waterford for a summer in the early 1980s.
This extraordinary film has won multiple awards and rave reviews from critics. The Guardian's Peter Bradshaw, usually a perfectly reliable source for us to avoid any movie he recommends, called it 'A Jewel' and for once we agree. However, even with the high praise from festivals and critics alike it did not prepare the filmmakers or distributors for the audience's response. Director Colm Bairéad said in an interview "The response, particularly in Ireland, has really struck a chord," he continued with: "It's appealing across generations. young people and people in their later years who haven't been to the cinema in years – this has brought them back."
Since the release of the film it has now screened in around 70 cinemas on the island of Ireland and about 30 in Britain. The film now takes top spot for the highest grossing Irish-language film after 'Arracht,' a drama that earned €164,000 at the box office in the UK and Ireland last year.
Distributors plan to eventually transition 'A Quiet Girl' to a streaming platform and to promote it for Baftas and Oscars.
To check out the films trailer please visit the following link:
https://www.youtube.com/watch?v=XP-bO2CHJek