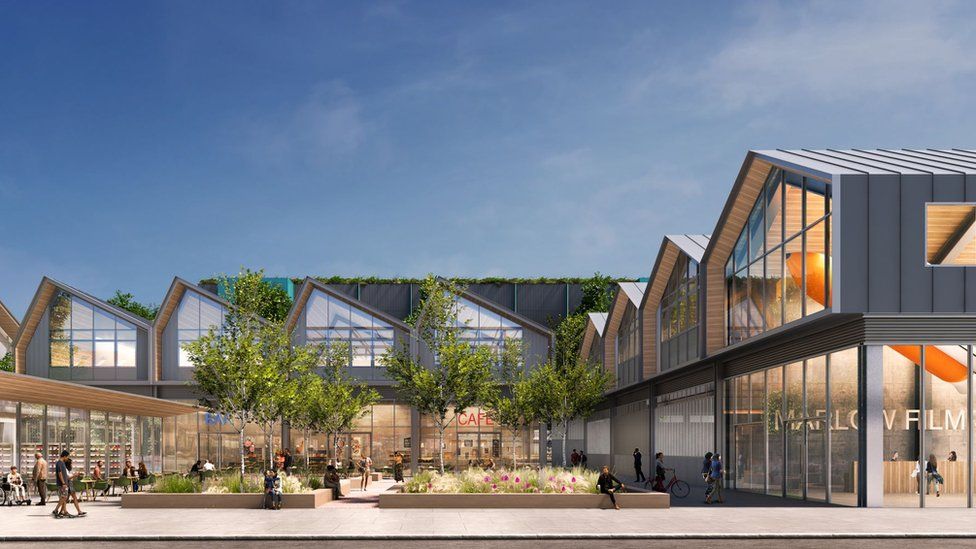 Final Plans Submitted For Marlow Film Studios
Marlow Film Studios wants to build a production facility on the site of former gravel pits, with the organisation predicting the project could provide around 4,180 new jobs.
A spokesman for the organisation behind the project said it would "cement the county's place as the home of high-end film and TV production".
After its use as a prisoner of war camp during World War Two, the proposed site at the A404's Westhorpe junction at Little Marlow has been used extensively for gravel quarrying, with the excavations later used for landfill.
The team behind the project, which consists of local entrepreneurs and arts industry professionals, said it is their aim to "transform neglected land near Marlow into a global centre for filmmaking; with a local commitment to jobs and sustainability".
Chief executive officer, Robert Laycock, said that as well as providing a "best-in-class, sustainable film studio", there will also be a traineeship scheme linked to local schools and colleges which will "support the UK's burgeoning film industry". He continued with: "The Marlow Film Studios presents a unique opportunity for substantial new investment into Bucks and the project will cement the county's place as the home of high-end film & TV production in the UK and in one of the most attractive places in the world to make movies."
The impressive planning application also includes a new transport hub providing direct buses between Maidenhead and High Wycombe and a new hopper service around Marlow, Little Marlow and Bourne End.
There are also further plans for a network of cycle routes and pedestrian pathways, a new community building and a culture and skills academy hub where education and training events and a cultural programme will be hosted.
All documents in conjunction with this application will be available to view on Buckinghamshire Council's website.