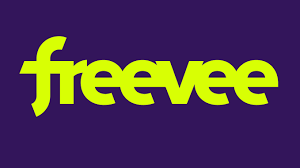 Amazon Rebrands IMDB TV service to Freevee
The streaming, retail and media giant Amazon has announced a new way to stream TV shows and movies for absolutely free. The company has rebranded its IMDB TV service to Freevee which will go live on Fire TV devices, smartphones and tablets from April 27th 2022.
The renowned company has pledged to offer viewers free access to a staggering amount of movies inclusive of blockbusters and popular boxsets, where they will increase the no cost content by a staggering 70 per cent this year.
IMDB TV (now Freevee) took life in the US with the brand linked to the IMDB database, which is owned by Amazon. The service launched in the UK only last year with a few shows available inclusive of 'Alex Rider,' based on the best-selling books by British author Anthony Horowitz, available exclusively on the ad-supported app.
Under the new Freevee banner, Amazon is set to expand the number of shows available. The new TV shows will take off with a new spinoff to its hit streaming show 'Bosch' , titled 'Bosch: Legacy ', and a romantic comedy, 'Love Accidentally' , starring Brenda Song and Aaron O'Connell.
On top of original content not available anywhere else, Freevee will enlist a whole library of titles that will be very familiar to TV fans, like the remastered 'Babylon 5 'series, 'The A-Team', and hugely popular films like 'Pulp Fiction', 'Life is Beautiful' and 'Cloverfield' .
Ashraf Alkarmi, Amazon Freevee Director said in an interview: "Customers are increasingly shifting to streaming ad-supported premium content, and we have developed Amazon Freevee to deliver them highly sought content with limited ads. Our new name clearly communicates who we are: An easy-to-navigate streaming service, available to users for free, whenever and wherever they choose to watch some of the greatest Original and licensed content available."
Just the same as previously for IMDB TV, Freevee will be available as a Prime Video Channel, and accessible via a web browser or within the Prime Video app.
You do not need to subscribe to Freevee as it's a no cost service although you will need a free Amazon account it is free to tune-in, there's no need for a subscription.