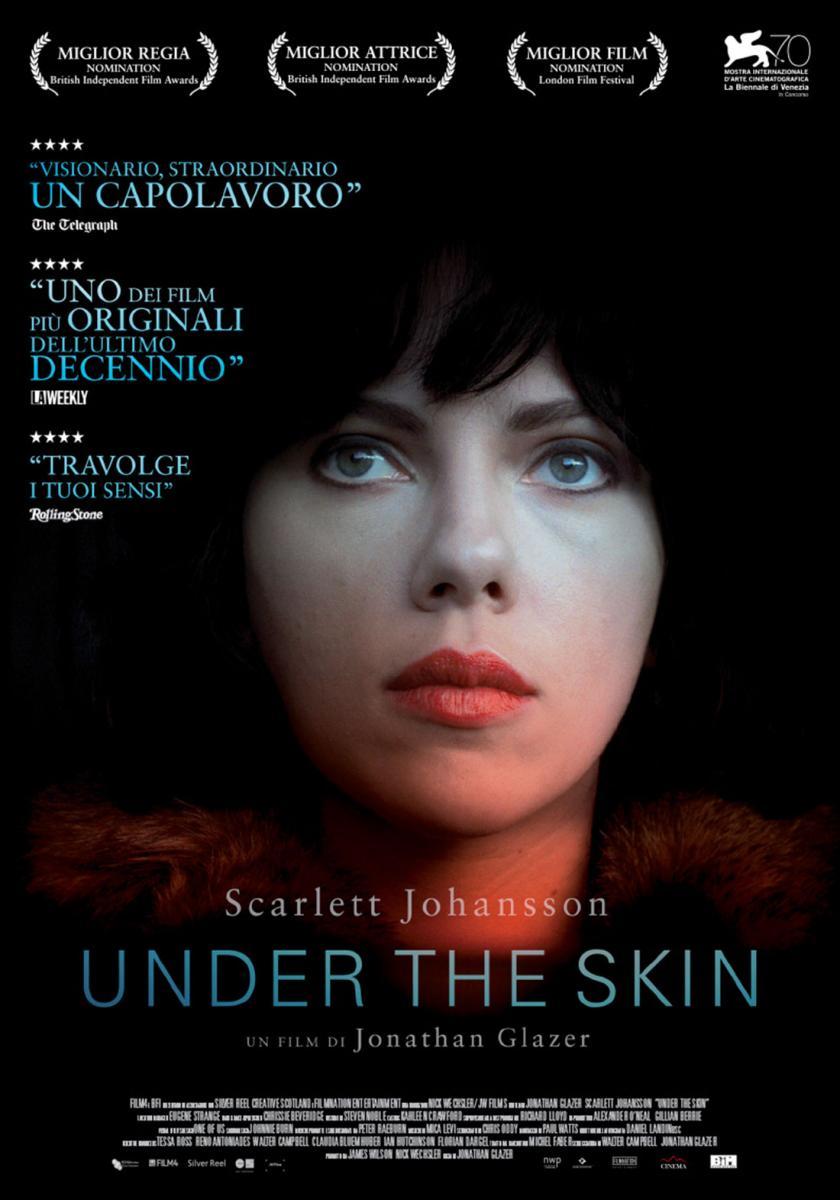 'Under The Skin' named Best British Film Of The 21st Century
Any British film which was released no earlier than January 1st 2000 was eligible to be considered. Conducted by MASSIVE Cinema, 60 film reviewers from national newspapers, leading film magazines and freelance critics were involved in making the decision. A huge number of films received at least one vote, that total being 179.
'Under The Skin' was helmed by the renowned British director Jonathan Glazer and starred Scarlett Johansson as a shape-shifting alien who drives around Glasgow to prey on unsuspecting men. The film was released in 2014 and unfortunately was seen as a box office failure, although was critically acclaimed at the time. With this news it may give the film a new lease of life.
To watch the trailer please visit the following link
https://www.youtube.com/watch?v=J7bAZCOk0Sc
You can check out the top 20 films as voted by critics below.
Under the Skin (2013) dir. Jonathan Glazer

Morvern Callar (2002) dir. Lynne Ramsay

Paddington 2 (2017) dir. Paul King

Fish Tank (2009) dir. Andrea Arnold

The Souvenir (2019) dir. Joanna Hogg

This Is England (2006) dir. Shane Meadows

The Favourite (2018) dir. Yorgos Lanthimos

Children of Men (2006) dir. Alfonso Cuaron

You Were Never Really Here (2018) dir. Lynne Ramsay

God's Own Country (2017) dir. Francis Lee

Shame (2011) dir. Steve McQueen

We Need to Talk About Kevin (2011) dir. Lynne Ramsay

Ex Machina (2014) dir. Alex Garland

Rocks (2020) dir. Sarah Gavron

Sexy Beast (2000) dir. Jonathan Glazer

Shaun of the Dead (2004) dir. Edgar Wright

Lovers Rock (2020) dir. Steve McQueen

Hunger (2008) dir. Steve McQueen

Bend It Like Beckham (2002) dir. Gurinder Chadha

The Souvenir Part II (2022) dir. Joanna Hogg