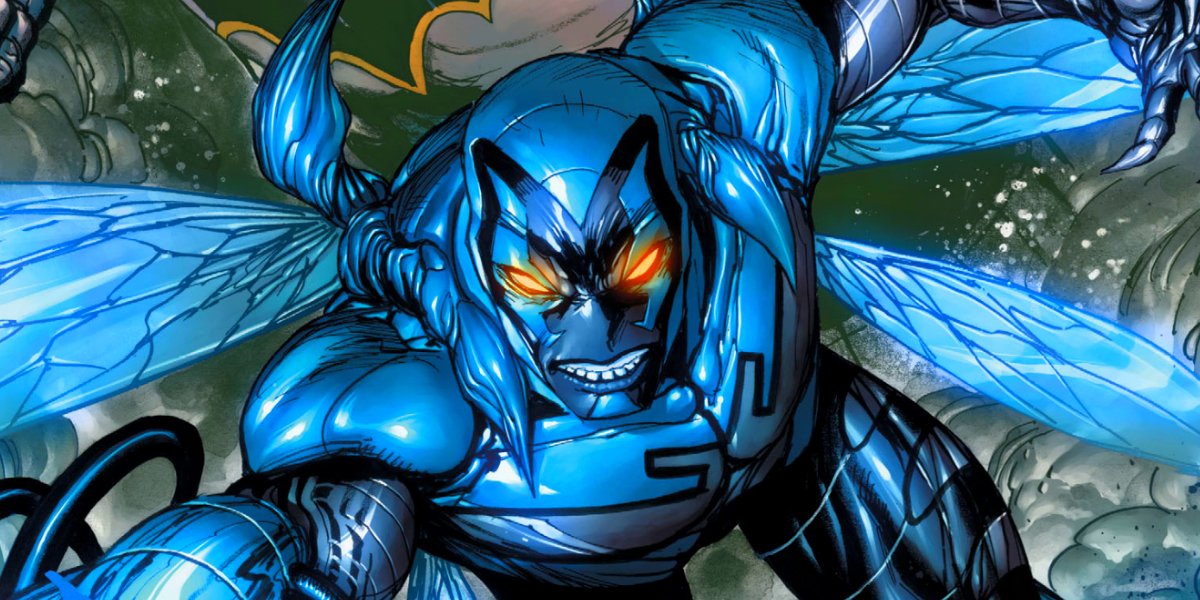 New Superhero Movie 'Blue Beetle' Casts Sharon Stone as Main Villain
It's been announced in the press that the new superhero movie titled 'Blue Beetle' has cast Sharon Stone as the villainous Victoria Kord. The new flick will be directed by Angel Manuel Soto with Cobra Kai's Xolo Maridueña as the lead, this is a huge step forward in terms of Latino representation in DC movies. Also starring is George Lopez, Harvey Guillén and Raoul Max Trujillo as Carapax The Indestructible Man.
Sharon Stone's character is new and has been created for the film, but with that surname, she is rumoured to be the wife of Ted Kord, a previous Blue Beetle in the comics.
Gareth Dunnet-Alcocer penned the script for the movie adaptation, and will adapt the most recent version of the Blue Beetle character. Originally created by artist Charles Nicholas Wojtkoski and writer Will Eisner for Fox Comics' Mystery Men Comics in 1939, Blue Beetle was introduced as Dan Garret, a vigilante who fought crime using powers gained from chemical compound Vitamin 2-X, though that origin was later retconned to an archeologist with a suit and abilities derived from the alien Khaji Da scarab living weapon. He was succeeded by tech whizz Ted Kord, first appearing in Charlton Comics (which bought Fox and was itself later taken over by DC).
'Blue Beetle' was originally planned to be a HBO Max release but will now arrive in cinemas on the 18th August 2023.