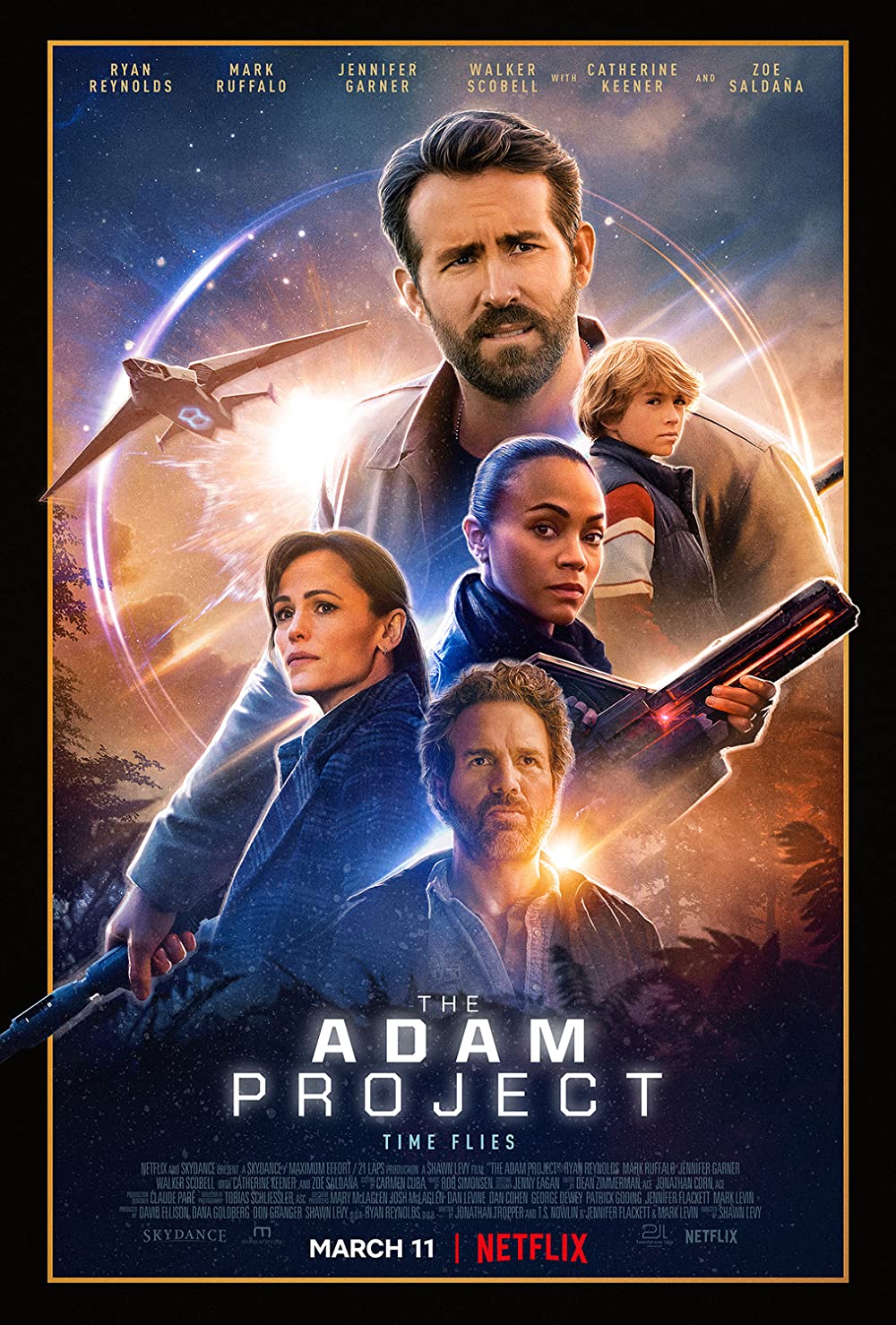 Ryan Reynolds: Only Actor To Have 3 Films On Netflix's All-Time Top 10 List
Ryan Reynolds has now been announced as the only actor to have three movies in the top 10 of most popular English-language films in their first 28 days with the addition of his new movie 'The Adam Project'. The Shawn Levy-directed movie joins '6 Underground' at number nine and 'Red Notice,' at number one which gives Ryan Reynolds his three top 10.
Ryan Reynolds was previously tied with Sandra Bullock, who has two original Netflix movies on the list: 'Bird Box' and the more recent 'The Unforgivable', but the news that arrived on Tuesday sees Ryan Reynolds in top spot.
Not only does Ryan Reynolds break a Netflix record but so does 'The Adam Project' director Shawn Levy who is the only producer-director with a show on the most popular English TV list (Stranger Things) and a film on the most popular film list. Shawn Levy has an exclusive TV deal with Netflix and a first-look film pact.
'The Adam Project' which is a time-traveling adventure, was a passion project for both Shawn Levy and Ryan Reynolds, who are named among the movie's credited producers. The duo have become filmmaking friends, who also teamed on 'Free Guy', a breakout hit at the box office during the pandemic that is now racking up big viewership numbers on Disney+.
Both Ryan Reynolds and Shawn Levy are now working on several other films, with Shawn Levy coming aboard to direct 'Deadpool 3' for Marvel Studios/Disney. A 'Free Guy' sequel is also in the works at 20th Century/Disney.
Below are the top 10 most popular films (English), based on hours viewed in their first 28 days on Netflix.
1. Red Notice, 364 million hours
2. Don't Look Up, 359.8 million
3. Bird Box, 282 million
4. Extraction, 231.3 million
5. The Unforgivable, 214.7 million
6. The Irishman, 214.6 million
7. The Adam Project, 209.7 million
8. The Kissing Booth 2, 209.3 million
9. 6 Underground, 205.5 million
10. Spencer Confidential, 197.3 million