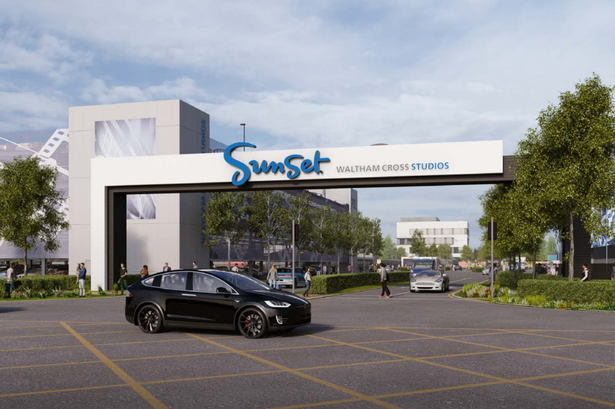 New Look Images: Film Complex In Waltham Cross
Hollywood filmmakers Sunset Studios have now outlined their ideas and detailed plans for the new £700 million film studio in Walton Cross, which would enable them to compete with facilities across Europe.
The studio, which will be located north of the M25 junction with the A20, will include 21 soundstages and will also have the facilities to produce a staggering four feature films at the same time.
The plans, which are based on the listed Theobalds Park Farm, also include a food hall, nursery, gym and events space. There will also be nine workshops, and offices across the huge complex.
Sunset Studios has been a part of the production of blockbusters such as La La Land, Zoolander and X-Men, as well as TV shows including Dexter, Golden Girls and the Fresh Prince of Bel Air.
To see their plans and for further information please visit the following linkhttps://www.hertfordshiremercury.co.uk/news/hertfordshire-news/hollywoods-sunset-studios-submit-full-6842670