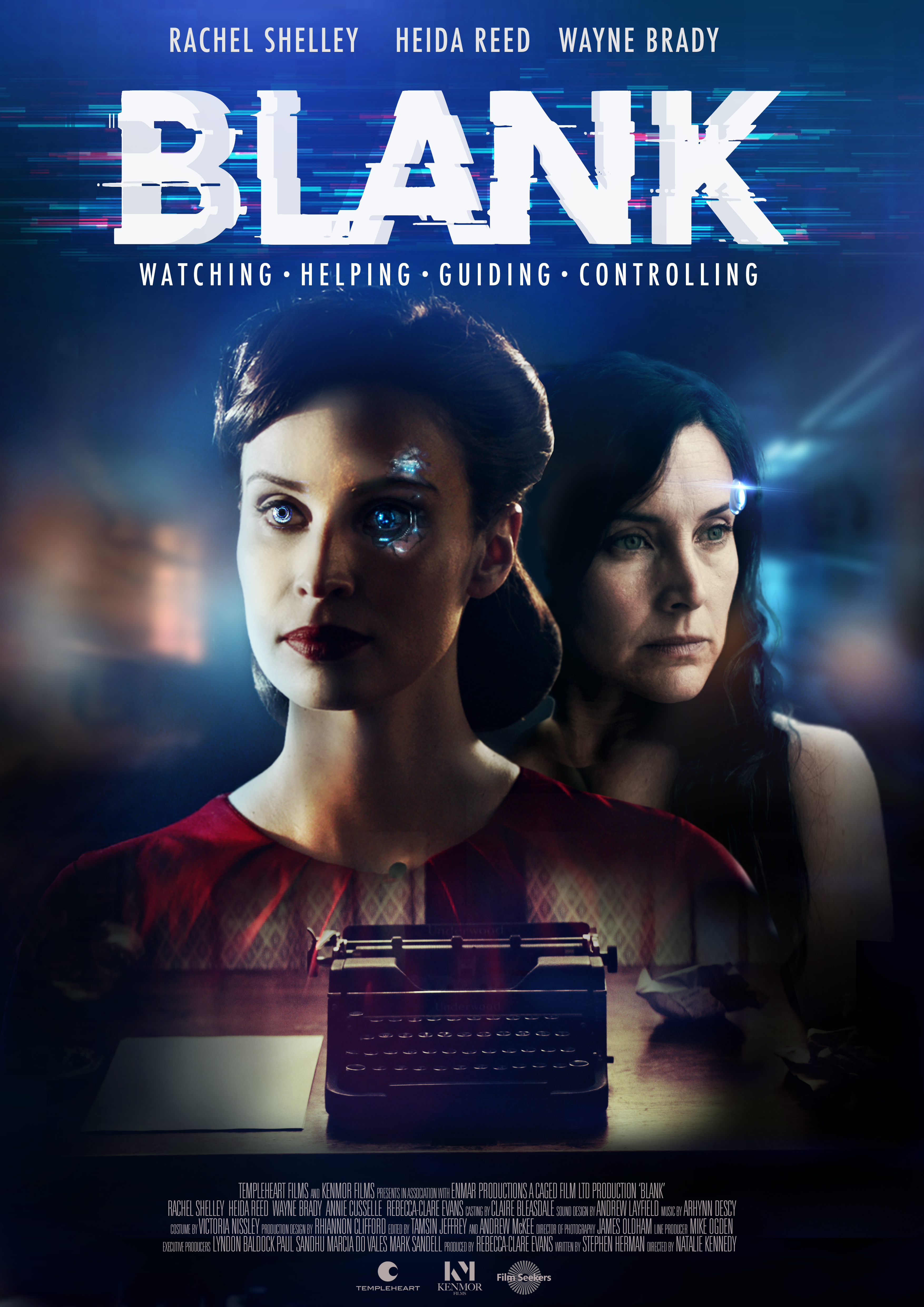 New Poster and Trailer Lands For 'Blank'
'Blank' has received a warm welcome in North America, having played various festivals across five states, collecting fifteen nominations and winning five awards along the way. On Tuesday 15th March the film received its UK premiere at Manchester International Film Festival screening to a packed out cinema.
On the same day as the screening the renowned Sci-Fi magazine, Starburst, exclusively revealed the trailer and new artwork for the film.
The film, starring Rachel Shelley, Heida Reed, Annie Cusselle and Wayne Brady, is about a desperate writer who signs up for a fully A.I operated retreat to cure her writer's block, but when an unforeseen software glitch occurs, she gets trapped inside her unit with an unstable android and no communication with the outside world.

https://www.starburstmagazine.com/trailers/blank
To watch the films trailer please visit the link below:
https://www.youtube.com/watch?v=wLfXPbYwbmI&feature=emb_imp_woy