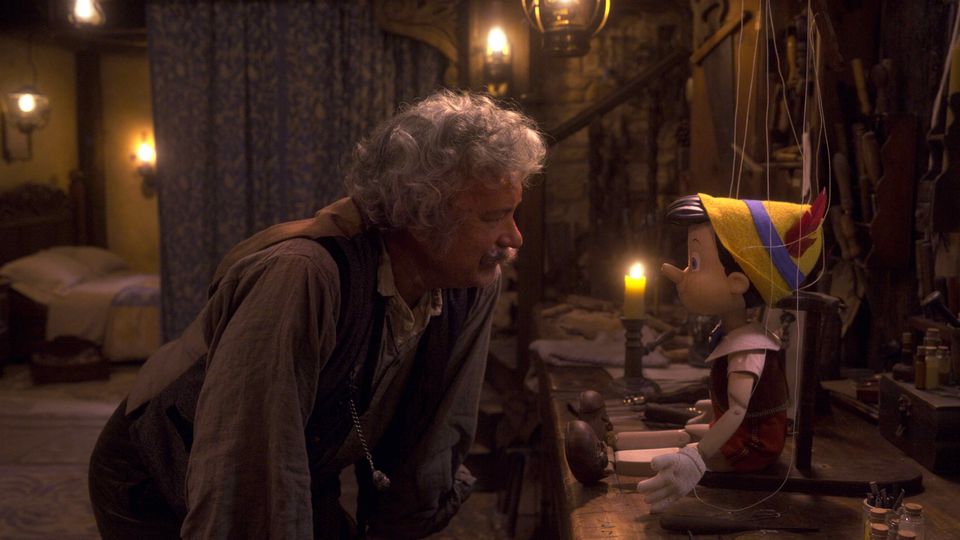 First Still Release Of Robert Zemeckis 'Pinoccho'.
Since the Oscar-winning Disney original, this wooden toy puppet story has been told numerous times. This version is expected to follow the usual story tradition with a few new elements to give the story a more magical feel. The screenplay about a wooden puppet crafted by woodcarver Geppetto, who dreams of being a real boy, was penned by Robert Zemeckis co-writing alongside Chris Weitz.
Joining Tom Hanks and Benjamin Evan Ainsworth as Pinnochio, will be Joseph Gordon-Levitt as Jiminy Cricket, Cynthia Erviro as the Blue Fairy, Keegan Michael-Key as Honest John, and Luke Evans as the Coachman. With a new element of Lorraine Bracco, who'll voice the new character Sofia the Seagull.
'Pinocchio' won the Oscar in 1941 for Best Original Song for 'When You Wish Upon a Star' and also for Best Original Score.
'Pincocchio' is set to premiere on Disney+ this September.