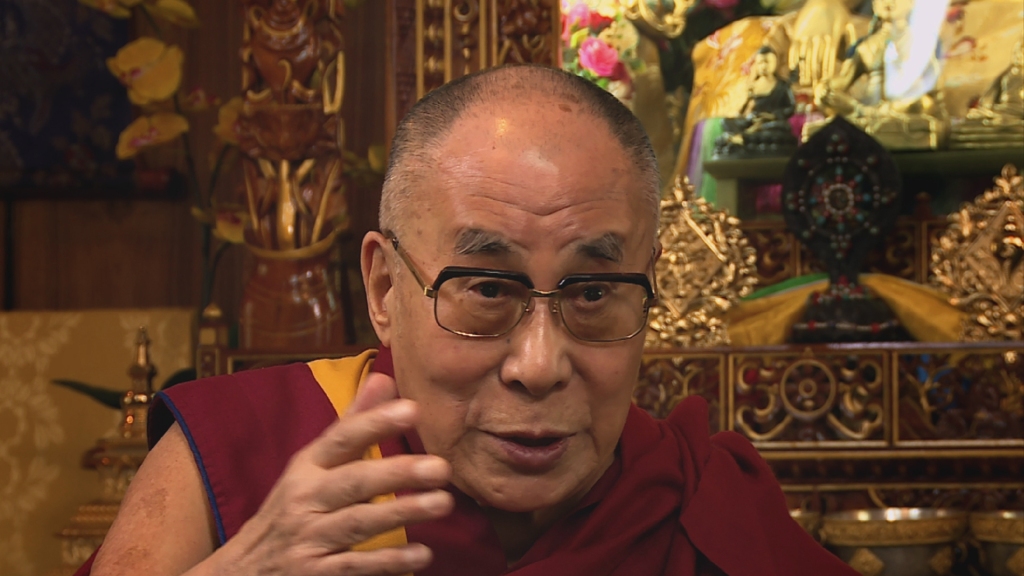 'Never Forget Tibet' Trailer Lands In Run Up To Release in 800 Cinemas Across The US.
Posted On:

February 22, 2022
The Dalai Lama's untold story is being brought to the screens by Fathom Events in a very special US nationwide cinema showing on the 31st of March 2022 in 800 screens. This special event will showcase how the Dalai Lama, China's most wanted man, escaped from Tibet.
The documentary will be incorporating interviews with the Dalai Lama's family, the Tibetan Community living in Exile and those with historic ties to Tibet. This culturally significant story offers insights into the importance of our shared worldwide humanity and reveals the incredible details of the Dalai Lama's escape and his wider message of compassion first-hand. It also documents the rich art, culture, and traditions of the region.
The documentary is narrated by Hugh Bonneville, with the Dalai Lama himself telling the story of his escape. It also features Har Mander Singh, the Indian political officer who guided him safely to the plains of India.

The documentary also features an original score from Grammy-nominated recording artist Anouska Shankar, daughter of Indian musician Sri Ravi Shankar.
This event is being brought to the audiences by Fathom Events who is a recognised leader in the entertainment industry as one of the top distributors of content to movie theaters in North America, including live events. Fathom delivers a wide variety of programming and experiences to U.S. and global cinema audiences, and is the largest distributor of documentaries, faith-based and inspirational content. Fathom is also at the forefront of bringing anime, performing arts and classic film to moviegoers worldwide.
Fathom is the 11th largest distributor of content to movie theaters in North America. The company ranks alongside Hollywood's major studios, with limited screening dates and showtimes. Fathom operates the largest cinema distribution network with over 1,100 participating locations and nearly 2,000 screens in 184 DMAs (including all of the top 100 markets), which continues to grow double-digits year-over-year. Fathom also has a global presence, distributing content (28 titles in 2019) internationally to more than 45 countries and over 2,100 screens worldwide.
Fathom is a joint venture between AMC, Regal Cinemas (Cineworld) and Cinemark, the three largest domestic movie theater chains. It also partners with more than 70 independent affiliate theaters nationwide.
SYNOPSIS
The popularity and interest of millions of people around the world in Tibet and their exiled leader, His Holiness 14th Dalai Lama continues even half a century after China invaded Tibet. Why are so many people interested in his story and what can we learn from his principles of love and compassion?
Sixty three years after China's Most Wanted Man escaped from occupied Tibet, this powerful documentary film follows The Dalai Lama as he returns to the Tibetan borderlands for the first time to retrace his remarkable journey and escape into exile in 1959. Remarkably, this is the first time that the story will have ever been told on film!
To watch the trailer and see the Deadline article please visit the following link:
https://deadline.com/video/never-forget-tibet-the-dalai-lamas-untold-story-debut-trailer-hugh-bonneville-narrated-doc/