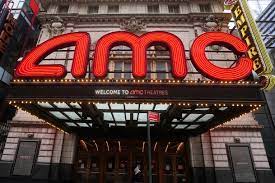 AMC Networks Subscribers Rising
Posted On:

February 20, 2022
AMC Networks has now reported its fourth-quarter 2021 earnings, which revealed it had reached more than 9 million paid streaming subscribers by the end of 2021, which the company had previously anticipated, which is great news for the heads of the network. They have now forecast to reach between 20 million to 25 million paid subscribers across its streaming services by 2025. As the rise for demand in streaming services continues this like they previously predicted is achievable.
AMC Networks' lineup of targeted streaming services includes AMC Plus, Acorn TV, Shudder, Sundance Now, ALLBLK and the newly acquired HIDIVE. Those digital contributions are in addition to the company's main channels AMC, BBC America (a joint venture with BBC Studios), IFC, SundanceTV, WE tv and IFC Films.
Interim CEO Matt Blank said in a prepared statement accompanying the financials ``2021 was a strong, pivotal year for AMC Networks. We met or exceeded all of our guidance metrics, delivering the highest revenue in our company's history and full-year U.S. advertising and subscription growth reinforcing the strength of our core business," he continued with: "We ended the year with more than nine million paid streaming subscribers, a significant milestone driven by the strength of our streaming brands and the depth of content within each of our offerings, and with our acquisition of global anime content distributor Sentai and the HIDIVE anime streaming service, we deepened our position as the global leader in targeted streaming. Looking ahead, and we're more confident than ever that we're pursuing the right strategy for our company, for the audiences we serve, and for our shareholders."
AMC Networks stock closed Tuesday at $44.66 per share.
More news will follow after a meeting via the heads of the network this week. As the streaming wars continue the drive for more content is apparent as production hubs especially in the UK have never been as busy.