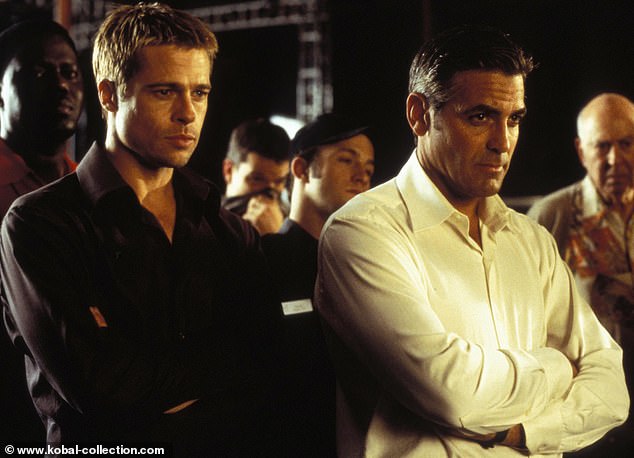 Brad Pitt and George Clooney Take Reduced Pay For Cinema Release.
Posted On:

February 01, 2022
Brad Pitt and George Clooney are no strangers when it comes to working together as they have both been in films previously together like 'Oceans Eleven' and 'Burn After Reading' and now they have reunited once more for a film which is currently untitled.
The thriller, which is to be directed by 'Spider Man: No Way Home' Jon Watts, triggered an intense bidding war that was ultimately won by Apple Original Movies. But before the stars agreed to sign on for the film, they volunteered to take a lover wage but under one condition, it gained a cinema release. The film is described as a "tale of two lone-wolf fixers assigned to the same job."
In an interview with Deadline, George Clooney announced both himself and Brad Pitt had taken a pay cut and that he believes films can co-exist in cinemas and on streaming platforms together. And it was intriguing to watch how much interest was generated by the untitled film.
In the interview he said "It was an exciting time because it got to be one of those weird bidding wars which happen every once in a while, and it ended up being pretty extreme, and Apple came in with a really big number for Brad and I." He continued to say: "And we said we'd like to take less as long as we can guarantee that we can have a theatrical release, and they said great. I do think that there's a way that we can all co-exist. You know, I do think that there is a version of this that we can do. There's a lot of movies that are still fun to see on a big screen. You know, the film I'm doing with Julia [Roberts] right now is a Universal film, and it's a comedy, and comedies are fun to see in a room full of people."
He continued to say in relation to the film 'The Tender Bar' in which he directed and had a limited theatrical release before streaming to monumental success on Amazon Prime, that there is a world in which the likes of Netflix, Amazon Prime and Apple can co-exist, largely in part because the streaming giants are filling a void in Hollywood.