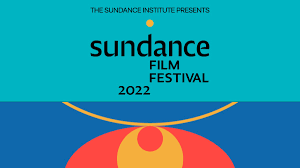 Sundance 2022
Posted On:

February 01, 2022
The film follows two families, one Danish, the other Dutch, who befriend each other on a holiday in Tuscany. Months later, Bjørn (Morten Burian) and Louise (Sidsel Siem Koch) are invited to Holland by Patrick (Fedja van Huêt) and Karin (Karina Smulders). After all, they got along so well, and their child Abel (Marius Damslev) has "missed" their daughter Agnes (Liva Forsberg) so much.
Upon arrival, though, they're struck by the couple's odd behaviour and the film stretches social convention to the extreme and asks to what extent you would go to remain polite in the eyes of your hosts.
In a quote Entertainment Weekly said: the film has a twist "so casually depraved it's one of the few genuinely shocking endings on screen this year".
'Speak No Evil' was produced by Profile Pictures and will be released on the horror streaming service Shudder, there has been no release date announced yet.
To check out the trailer please visit the following link:
https://www.youtube.com/watch?v=pA64pEONK50
In other news from Sundance, Apple stole the headlines for the second year in a row with its $15m worldwide buy on Cooper Raiff's coming-of-age title Cha Cha Real Smooth.


Searchlight Pictures announced a high-profile pre-buy for Fresh on the eve of the virtual festival and by the close of the first weekend National Geographic Documentary Films had swooped on documentaries Fire Of Love and The Territory.