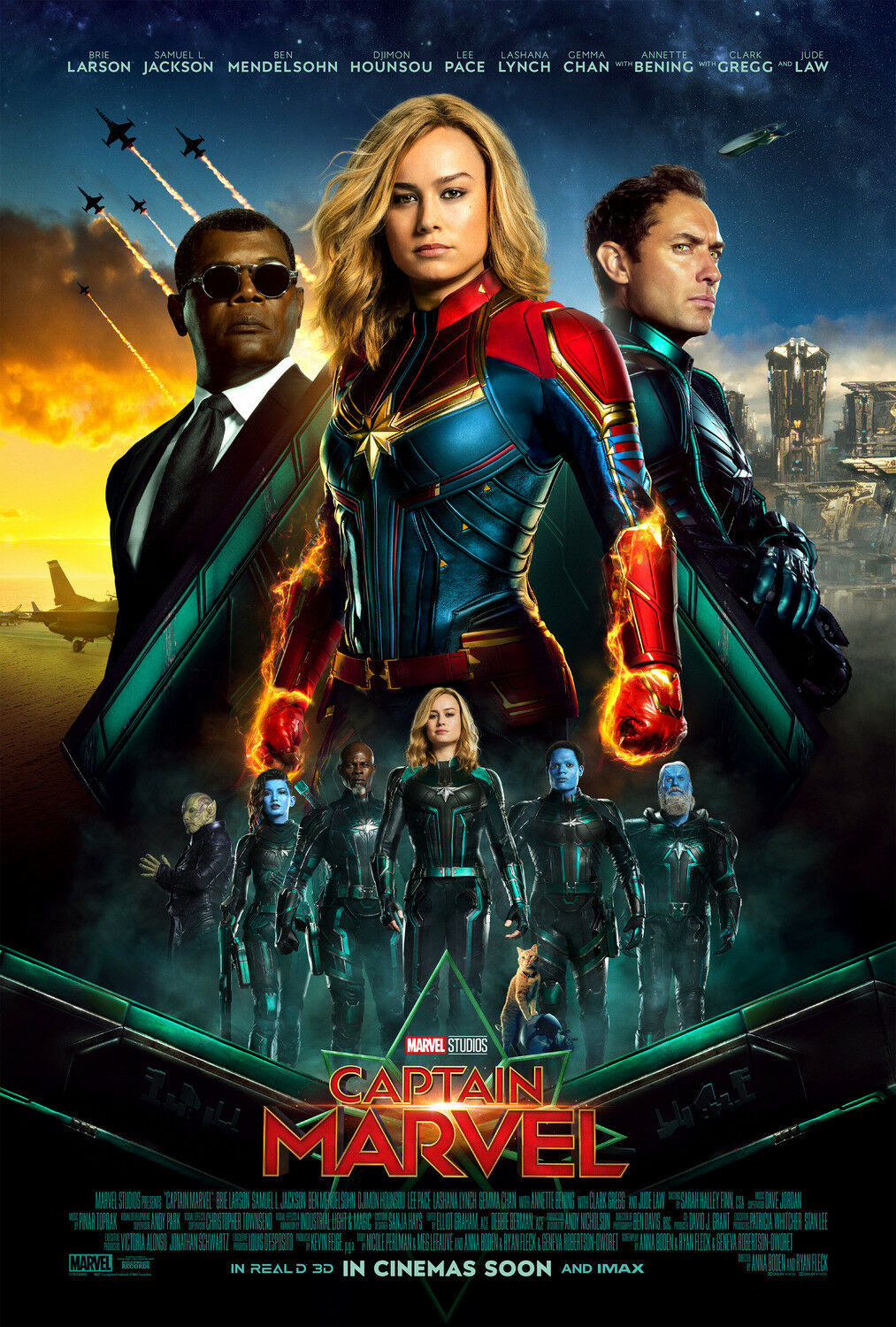 Captain Marvel and Brie Larson Box Office Hit
Captain Marvel has taken the top spot for the largest ever global box office debut for a female led movie, taking over from the live-action remake of Beauty and the Beast in 2017 starring Emma Watson. Not only is the movie led by a female character which see's Brie Larson play the role of Captain Marvel, the comic book adaptation directed by Anna Boden and Ryan Feck is now the third highest grossing film to be directed by a female in history. Captain Marvel is also the first Marvel movie with a female director and only the second to credit any female writers.
As the movie enters into its third week at the box office, it is reported by 'Forbes' to power through to $900 Million worldwide by close of business this weekend and is on target to surpass $1 billion worldwide and should hit that number by the first weekend of April.
See the Forbes article here: https://www.forbes.com/sites/scottmendelson/2019/03/21/captain-marvel-brie-larson-wonder-woman-twilight-spider-man-frozen-star-wars-box-office/

The movie is set in the 1990's and is an all-new adventure from a previously unseen period in the history of the Marvel Cinematic Universe.
Synopsis
Carol Danvers becomes one of the Universe's most powerful hero's when Earth is caught in the middle of the galactic war between two alien races.

The film also stars Samuel L. Jackson, Ben Mendelsohn, Djimon Hounsou, Lee Pace, Lashana Lynch, Gemma Chan, Rune Temte, Algenis Perez Soto, Mckenna Grace, with Annette Bening, Clark Gregg and Jude Law.