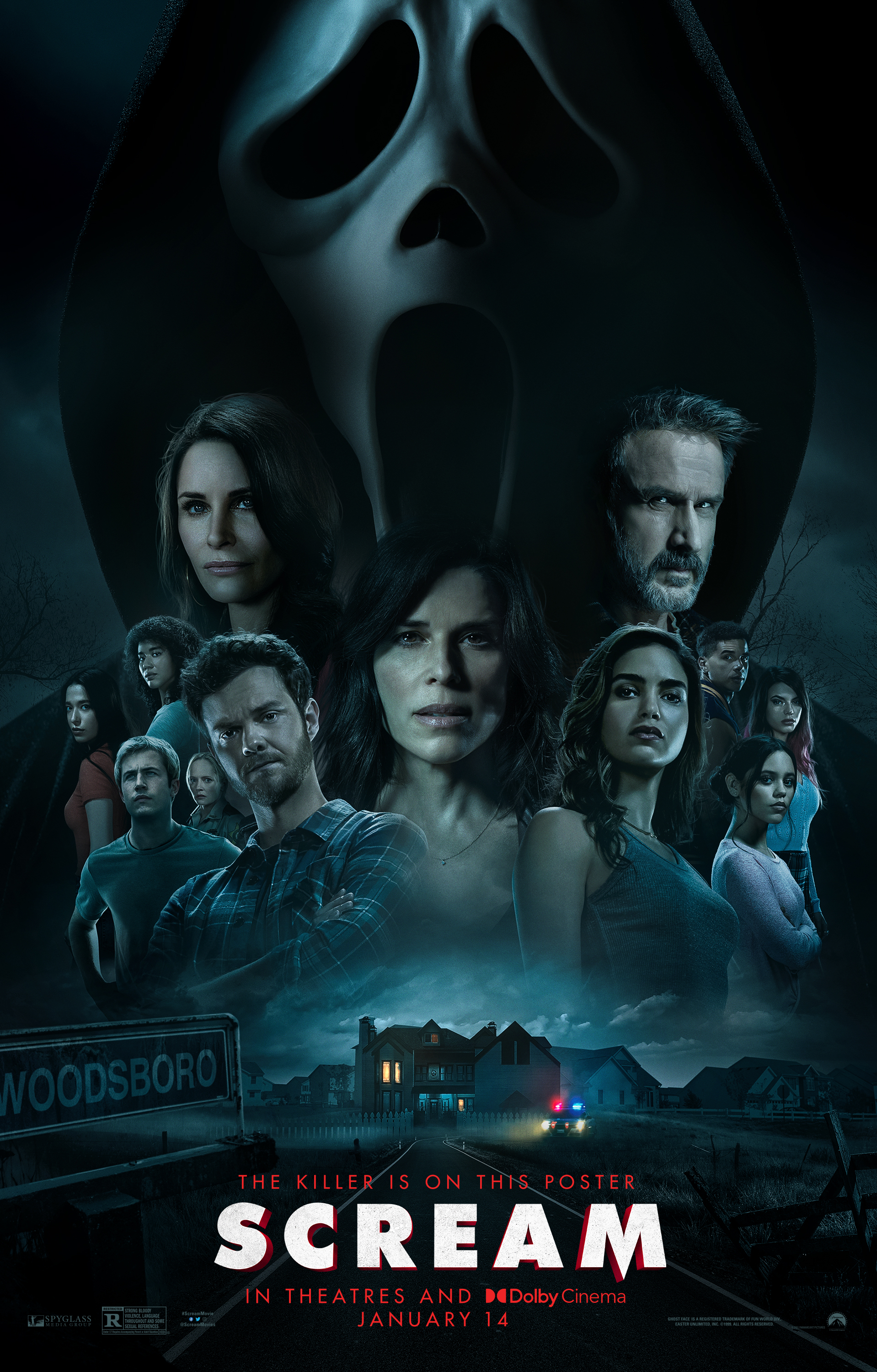 Box Office: 'Scream' Debuts to Impressive $30.6 Million
Posted On:

January 18, 2022
The reimagining of the horror franchise 'Scream' was thought to have been dead and buried after the disappointing 'Scream 4' over a decade ago. But now the reboot/sequel has revived the franchise with the help of returning stars Neve Campbell, Courteney Cox and David Arquette. The fifth Ghostface outing earned itself a bloody impressive score at it's debut weekend with the title for the film simply being 'Scream'.
With the opening box office takings at $30.6 million, 'Scream' is already a hit as it only cost $25 million to produce. This news also represents some positive news for the cinema industry being that 'Scream's' success comes amid a spike in COVID-19 cases in the USA. It's not surprising that the audience was of the younger demographic being 67% of viewers being between the age of 18 - 36 and it came as a sigh of relief to the industry that the audience was not scared off by the new variant. It seems like cinema numbers are back to normal.
Paramount and Spyglass Media backed the reboot, marking the first new film in the 'Scream' franchise in a decade and it shares the title with the 1996 original.
Paramount executives praised the directors for bringing a new energy to a series, allowing it to appeal to ticket buyers who weren't even born when the first film opened but also offered nostalgia to those who have followed the franchise.
Please visit the link below to watch the trailer
https://www.youtube.com/watch?v=beToTslH17s