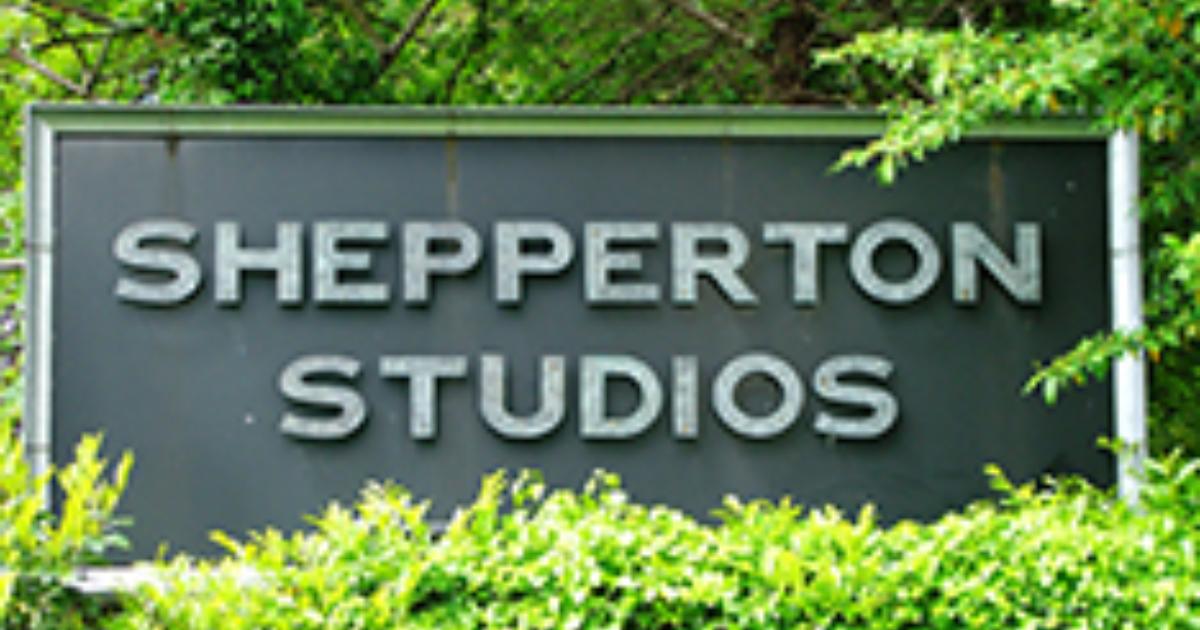 Shepperton Studios Community Fund Launched
Posted On:

January 11, 2022
The new fund was announced yesterday by the Pinewood Group and it was confirmed that the Shepparton Studios Community Fund would be distributed over ten years and the fund is aimed to benefit the Shepperton area and wider borough of Spelthorne.
The focus of areas includes as confirmed on the Pinewood Groups Website;
• Youth Development - Initiatives that create opportunities for young people to develop their skills and support their long-term success particularly those designed to support initiatives in the fields of youth and community development with a focus upon education in and growth of screen based, media industries. For example, but not limited to, investing in facilities that will be used by young people, training programmes or summer school initiatives.
• Community Development - Programmes that improve and strengthen the local community, including, but not limited to, the improvement of community facilities or community events as well as green initiatives aimed at reducing emissions and achieving net zero in the local area.
• Supporting underprivileged and disadvantaged individuals and communities - The Commitment will seek to make a real difference to individuals and communities who would otherwise have no opportunity or other source of funding in particular to applicants/initiatives which support the under privileged and/or disadvantaged.
The Fund forms part of the Studios' Set For More programme which is a long-term commitment that focuses on creating opportunities for young people, investing in the local community and supporting underprivileged groups. This is in addition to the community benefits already pledged by Shepperton Studios as part of its plans to expand and improve the world-renowned facility.
The Pinewood Group also released these statements on their announcement.
Paul Golding, Chairman and Chief Executive, Pinewood Group said:
"We are delighted to be working together with the Community Foundation for Surrey to address critical areas of need and deprivation across Spelthorne through this new fund. We know that there are countless organisations across this part of the county doing incredible work in their local communities and it is an important part of Shepperton Studios' community engagement strategy to support them with this vital investment."
Conservative Borough Councillor for Laleham and Shepperton Green, Cllr Maureen Attewell said:
"Shepperton Studios has always been a cornerstone of our community and we're thrilled that our residents will benefit from this significant investment in local initiatives. The recent announcement of the expansion of Shepperton Studios is a huge boost for the local economy in Spelthorne and this £500,000 underpins its commitment over the next 10 years to help bolster local associations and groups, keeping our local community spirit thriving."
In recent years, the Studios have supported the local community, charities and organisations by sponsoring and/or providing space and amenities for both physical and virtual events including the Spelthorne Means Business Awards, Surrey Youth Awards, Shepperton Big Tree Night, Shepperton Village Fair and Spelthorne in Bloom.
Shepperton Studios approached the Community Foundation for Surrey with the ambition to set up a fund that could draw on relevant experience and knowledge of existing projects in the local area. With this knowledge the CFS will make well-informed grant award decisions and oversee the implementation and monitoring of projects.
Rebecca Bowden, Chief Executive at the Community Foundation for Surrey said:
"We're excited to be delivering the Shepperton Studios Community Fund to help bridge some of the gaps presented across young people and communities within Shepperton and surrounding areas. This funding will make a real and lasting difference to those within those communities who need it most. We are most grateful to Pinewood Group Limited for helping us to achieve this."
Application detailswww.cfsurrey.org.uk/applyforfunding/The first deadline for funding applications for the Shepperton Studios Community Fund will be in April 2022, with the first grant awards being made in July 2022.
Please note, grants will be awarded subject to meeting the Fund Criteria. For general enquiries, please contact the Community Foundation for Surrey on 01483 478092
To apply for a grant from the Community Foundation for Surrey, applicants should visit: