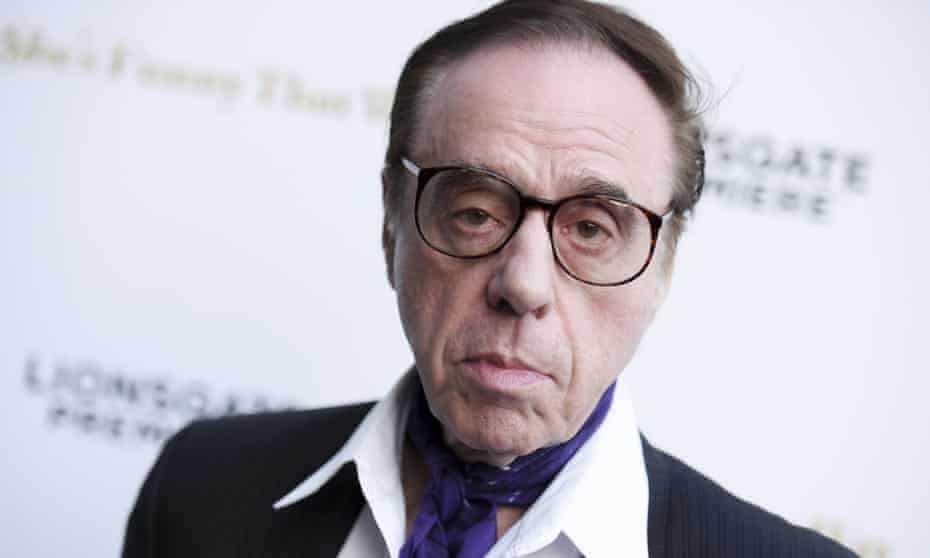 Peter Bogdanovich: The Last Picture Show director dies aged 82.
Posted On:

January 06, 2022
The renowned director Peter Bogdanovich, who originally came from New York, became synonymous with the New Hollywood of the 1970s. He had his breakthrough feature with the coming-of age drama in 1971 'The Last Picture Show' earning him a whopping eight Oscar nominations including best director. The film, which he also co-wrote, was set in a bleakTexas town and had an array of rising stars in his ensemble cast which included Jeff Bridges and Cybill Shepherd.
His career went from strength to strength as he set the bar high against other Hollywood directors of the time. In 1973 the release of 'Paper Moon', his road comedy drama, saw Tatum O'Neal become the youngest competitive winner in the history of the Oscars, where she won the best supporting actress award for her performance as Addie Loggins, opposite her father Ryan O'Neil, at the age of just 10.
Peter Bogdanovich's 1981 romantic comedy 'They All Laughed' yet again featured another ensemble which included the iconic actress Audrey Hepburn in her last big-screen appearance and the debut of Playboy playmate of the year Dorothy Stratten, who was murdered by her husband/manager before the film was released.

As well as making many films throughout his career, Peter Bogdanovich also starred on the small screen, appearing in The Simpsons and HBO's The Sopranos, where he played the role of a psychotherapist. He also played a DJ in Quentin Tarantino's Kill Bill Volumes 1 and 2 where the two became good friends.
2014 saw the return of Peter Bogdanovich with his first movie in 13 years. 'She's Funny that Way,' which starred Owen Wilson, Imogen Poots and Jennifer Aniston. Nicholas Barber from BBC Culture wrote it was "a celebration of old Hollywood". The film was written by Peter Bogdanovich and his wife Louise Stratten.
Barber Streisand lead the tributes to the late director on social media, followed by many other celebrities:
Barber Streisand, who starred in his 1972 comedy What's Up, Doc? wrote: "Peter always made me laugh! He'll keep making them laugh up there too. May he rest in peace. #PeterBogdanovich"
Cher tweeted "I'm proud of the film ('Mask') we made together and in the end I'm sure he must have been as well. He made some very memorable films and discovered amazingly talented artists".
The multi award winning actress Laura Dern said on her instagram "Another hero lost, My teacher and guide who gave me my first great acting opportunity. My friend through life, who taught me so much about filmmaking. I love you, Peter, with everything,"
Francis Ford Coppola, director of The Godfather, released a statement to Deadline to say he was "devastated" by the news. "May he sleep in bliss for eternity, enjoying the thrill of our applause forever", he said.
Guillermo del Toro the director of Pan's Labyrinth tweeted "He was a dear friend and a champion of Cinema. He single-handedly interviewed and enshrined the lives and work of more classic filmmakers than almost anyone else in his generation."