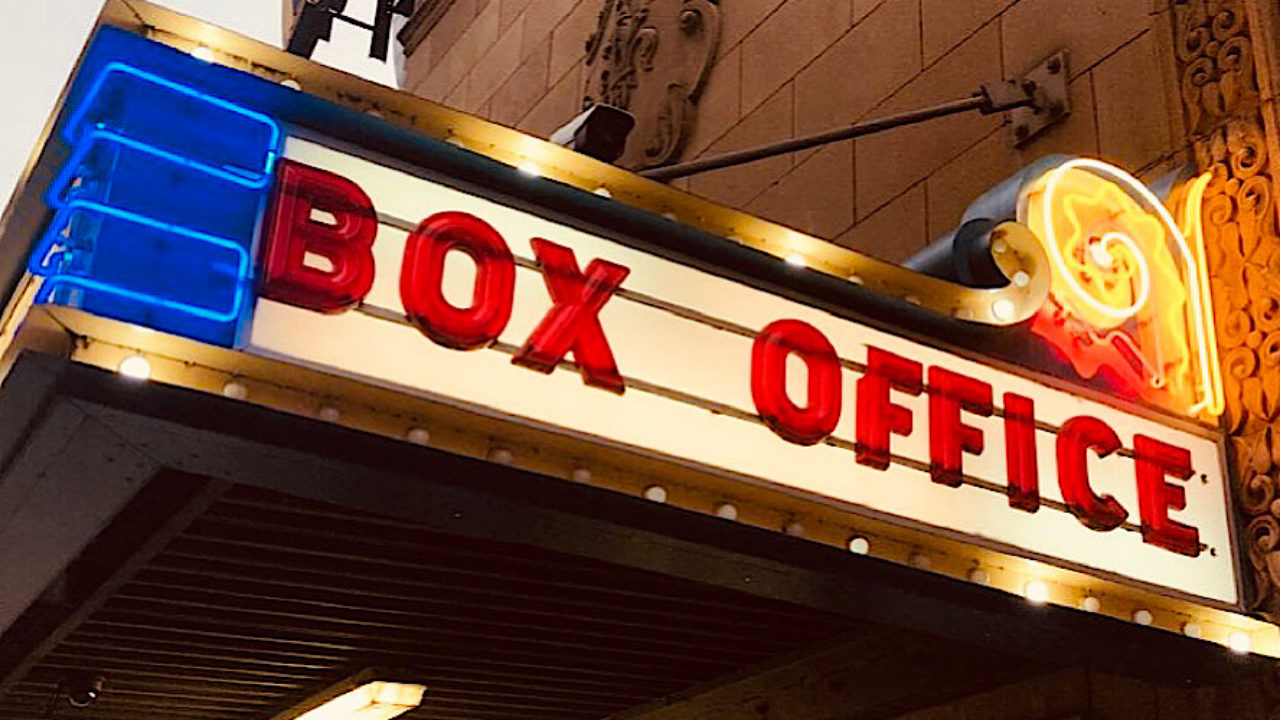 Box Office On Fire
Posted On:

November 15, 2021
MGM/EON/Universal's 'No Time To Die' has now had seven weekends of release and has made over $700 million in global ticket sales, which includes over $558 million at the international box office, making a new record of being the biggest Hollywood film overseas throughout the whole pandemic era. This figure has taken over Universal's 'Fast and Furious 9'. The film opened in Australia this weekend, which is the last major market for 'No Time To Die', opening with $8.2 million in ticket sales and the film is soon expected to topple 'F9' in total global sales. With this film being Daniel Craig's last outing as James Bond 007, no doubt it is safe to say that he will be happy with how the film has been received and whoever takes the role next, they have big shoes to fill.
Disney and Marvel's 'Eternal' continues to perform well and lead the international box office, where the film has added $48 million in ticket sales in 49 overseas markets bringing the total to $162,6 million overseas and $281.4 million worldwide. The film is directed by Chloe Zhao who previously directed the Oscar winning 'Nomadland'. 'Eternals' stars Angelina Jolie, Gemma Chan, Salma Hayek, Richard Madden and Kit Harrington.
Sony's latest film 'Venom: Let There Be Carnage' continues to climb the ladder in ticket sales with $7.5 million from 55 markets bringing its offshore total to $238.8 million and a global total to $441.5 million.
Elsewhere, Warner Bros and Legendary's 'Dune' gained another $6.8 million from 76 markets, with the overseas total standing at $258 million and $351.2 million globally standing at number 3 at the domestic weekend box office.
A new film to debut at the North American box office is the family film 'Clifford the Big Red Dog' which exceeded expectations with its five-day opening standing at $22 million even though it was also available to stream via Paramount+. This figure is among the best starts for a family film during the pandemic era. The film launched on Wednesday and landed at No 2. Domestically behind 'Eternals.'
Chris Aronson, from Paramount Pictures domestic distribution said in a statement regarding 'Clifford the Big Red Dog' "We know that segments of the family audience are not ready to come back," he continued with, "until vax levels are more robust, this release strategy is very successful because it is priming the exhibition pump, which we very much believe in."
Paramount+ did not release opening viewership numbers.
'Clifford the Big Red Dog' is Norman Bridwell's beloved children's book series about a young New Yorker named Emily whose tiny new puppy grows 10 feet tall overnight. It earned an A CinemaScore.
Other notable figures at the box office include
Ron's Gone Wrong (DIS): $2.8M intl weekend (40 markets); $32.8M intl cume/$53.6M global
The Addams Family 2 (UNI): $2.35M intl weekend (37 markets); $43.7M intl cume (UNI only)/$106.2M global
Last Night In Soho (UNI): $1.73M intl weekend (51 markets); $7.6M intl cume/$17M global
*The Vault (SNY): $1.5M intl weekend (Spain only); $1.5M Spain cume
Soshite Baton Wa Watasareta (WB): $1.3M intl weekend (Japan only); $7.7M Japan cume
Halloween Kills (UNI): $1.2M intl weekend (63 markets); $39M intl cume/$130M global
Cry Macho (WB): $932K intl weekend (12 markets); $2.5M intl cume/$12.8M global
Paw Patrol: The Movie (PAR): $488K intl weekend (29 markets); $90M intl cume/$130.1M global