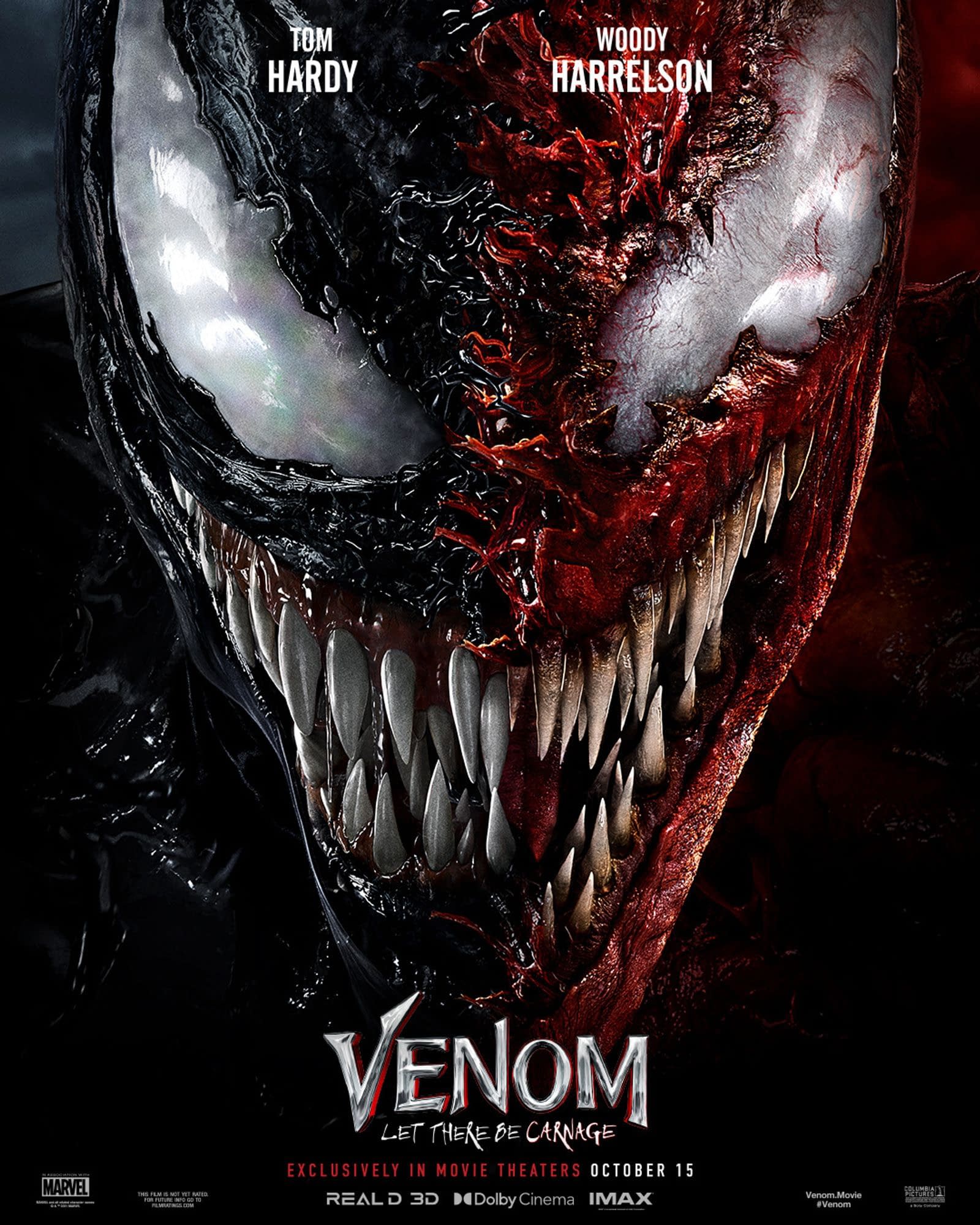 'Venom: Let There Be Carnage' Zooms Past $100M Domestically
Posted On:

October 08, 2021
In just five days the sequel achieved a domestic total of $102.1 million, which is a huge win for Sony and director Andy Serkis.
'Venom 2' scored a massive victory for the film industry on its debut weekend earning $90 million, which is the biggest three-day opening of the pandemic era. It is also the first sequel during COVID-19 to exceed the opening of the preceding film, again another win for Andy Serkis.
'Venon 2', made by Sony and Marvel Studios in association with Tencent, came in $25 million to $30 million ahead of earlier expectations.
"With apologies to Mr. Twain: The death of movies has been greatly exaggerated," Sony film chief Tom Rothman said when commenting on 'Venom 2's box office figures.
'Venom: Let There Be Carnage', Stars Tom Hardy and co-stars Woody Harrelson, Michelle Williams, Reid Scott and Naomie Harris, the latter as the comic book villain Shriek.
'Venom 2' will hit the UK cinemas on the 15th October 2021.
To watch the trailer please visit the following link:
https://www.youtube.com/watch?v=-FmWuCgJmxo