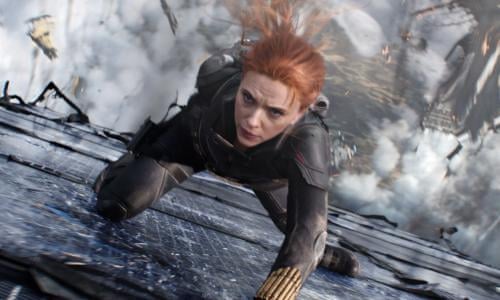 Demand for UK Streaming Shows Could Create 30,000 New Jobs
Posted On:

September 30, 2021
British made shows and films are in huge demand and with Global streaming companies rushing to the UK and it's reshaping our industry as a whole. With the demand so high, there has been a surge in training where it could create an astronomical 30,000 jobs in the industry.
Pinewood Studios currently seems like the hub where huge companies are fighting to book in the studio space, as demonstrated by Amazon's recent decision to change its filming location for the new 'Lord of the Rings' TV series from New Zealand to the UK.
In an interview 'Four Weddings And a Funeral' and 'Bridget Jones' co-producer Tim Bevan said that for the first time the British screen sector is "properly investing" in training and bringing in a more diverse crew. This has been brought on in order to cope with the huge demand.
"This hasn't really happened before," he said to the Guardian, saying that in the past "the first thing" previously cut from budgets was training. But now producers have realised "that if we don't train up the next generation … we won't have an industry".
ScreenSkills, the body funded by the film and TV industry to provide training reported last year the spend on UK high-end TV (HETV) shows was around the £1.5 billion mark and has now already hit a record high of £878 million for the first quarter of 2021, with a projection to rise to £6 billion over the next few years.
ScreenSkills is working with the British Film Institute to conduct a review of the industry for the government to help train people for the estimated 30,000 new roles needed.
Netflix contributes to ScreenSkills but has now also set up a £1.2 million scheme called Grow Creative UK to train 1,000 people this year to help the plight with the shortage of crew, particularly those from diverse backgrounds. Many of these new trainees will be offered work on huge TV shows such as Bridgerton, with some being offered 12-month contracts to give them job security.
Alison Small, the Netflix UK training manager, said: "What we're trying to do is open the door to people and support them. We want to be the studio that provides the most training opportunities in the UK [and] across all our content and productions here, to really make a difference and diversify the industry."
With the above statement in mind, Netflix is donating £600,000 to free sixth form school the London Screen Academy, which was co-founded by Tim Bevan's Working Title Films and the producers of James Bond and Harry Potter.
This is great news indeed.