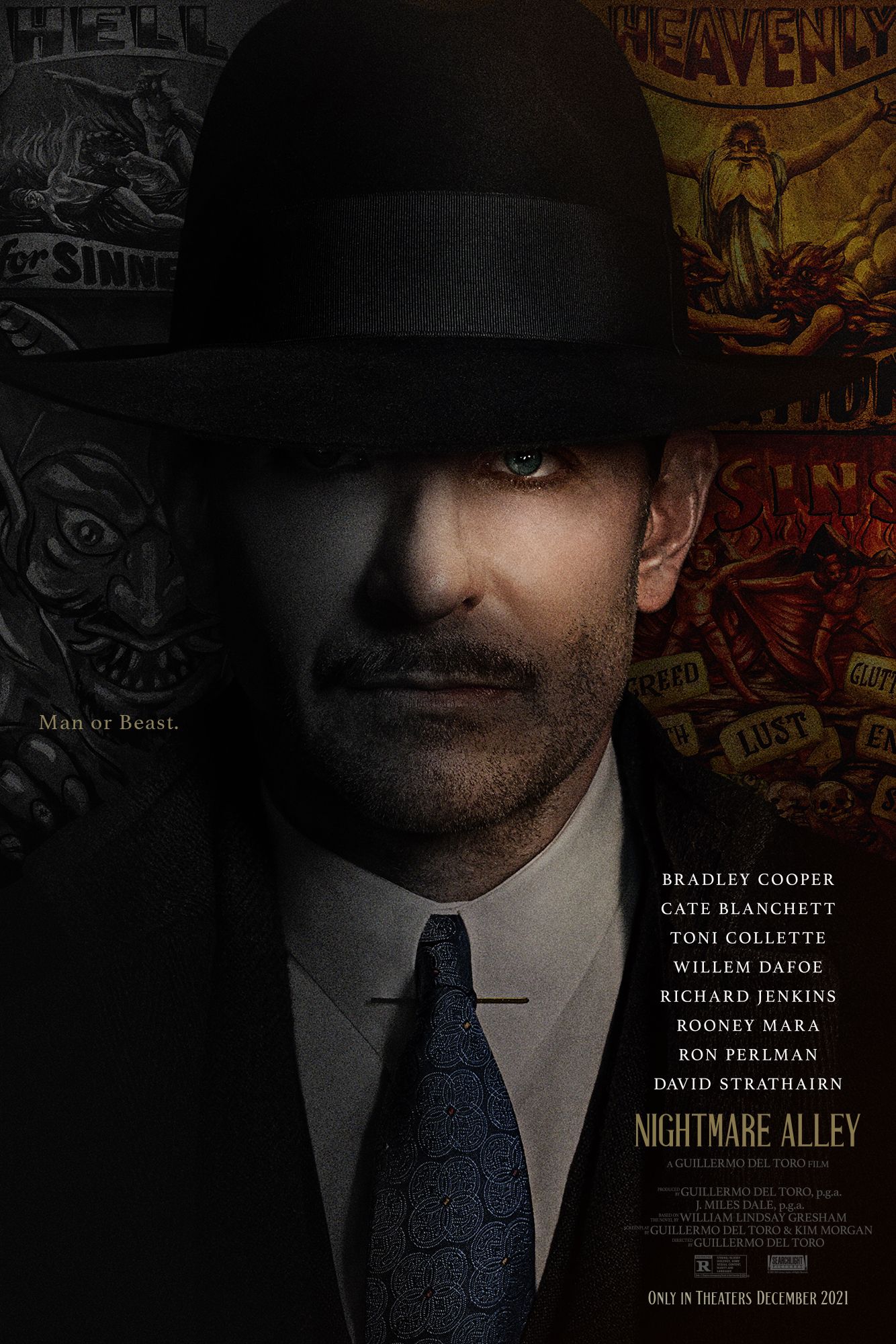 Guillermo Del Toro's Trailer Lands For 'Nightmare Alley'
Posted On:

September 19, 2021
Guillermo Del Toro's trailer really does speak volumes and is certainly one to watch. Whilst as a director Guillermo Del Toro usually brings to the table his fantastical visions to screen, his latest outing, 'Nightmare Alley', leans more to Noir than anything else he has ever made and the amazing colour and visuals are very much on point.
'Nightmare Alley' stars Bradley Cooper as Stanton 'Stan' Carlisle who is a manipulative carny and teams up with the highly dangerous psychiatrist Dr. Lillith Ritter, played by Cate Blanchett.
The film is adapted from William Lindsay Gresham's novel which was first brought to screen in 1947 with Tyrone Power as Stan, this adaptation was written by Guillermo Del Toro and Kim Morgan. With this new version and Guillermo Del Toro helming the project 'Nightmare Alley' will undoubtedly have striking imagery, and from the trailer Bradley Cooper's character most defiantly more than meets the eye to Stan even though the director has confirmed that this is not a supernatural story.
The film also boasts further acting talent with Toni Collette, Willem Dafoe, Richard Jenkins, Rooney Mara, Ron Perlman, David Strathairn, Clifton Collins Jr, Time Blake Nelson, and Mary Steenburgen. What an incredible cast list.
'Nightmare Alley' arrives in the cinemas on the 17th of December 2021 in the US. We will most defiantly be keeping an eye out for when it hits the UK.
To view the trailer please visit the following link
https://www.youtube.com/watch?v=k-qVV8zyVmI