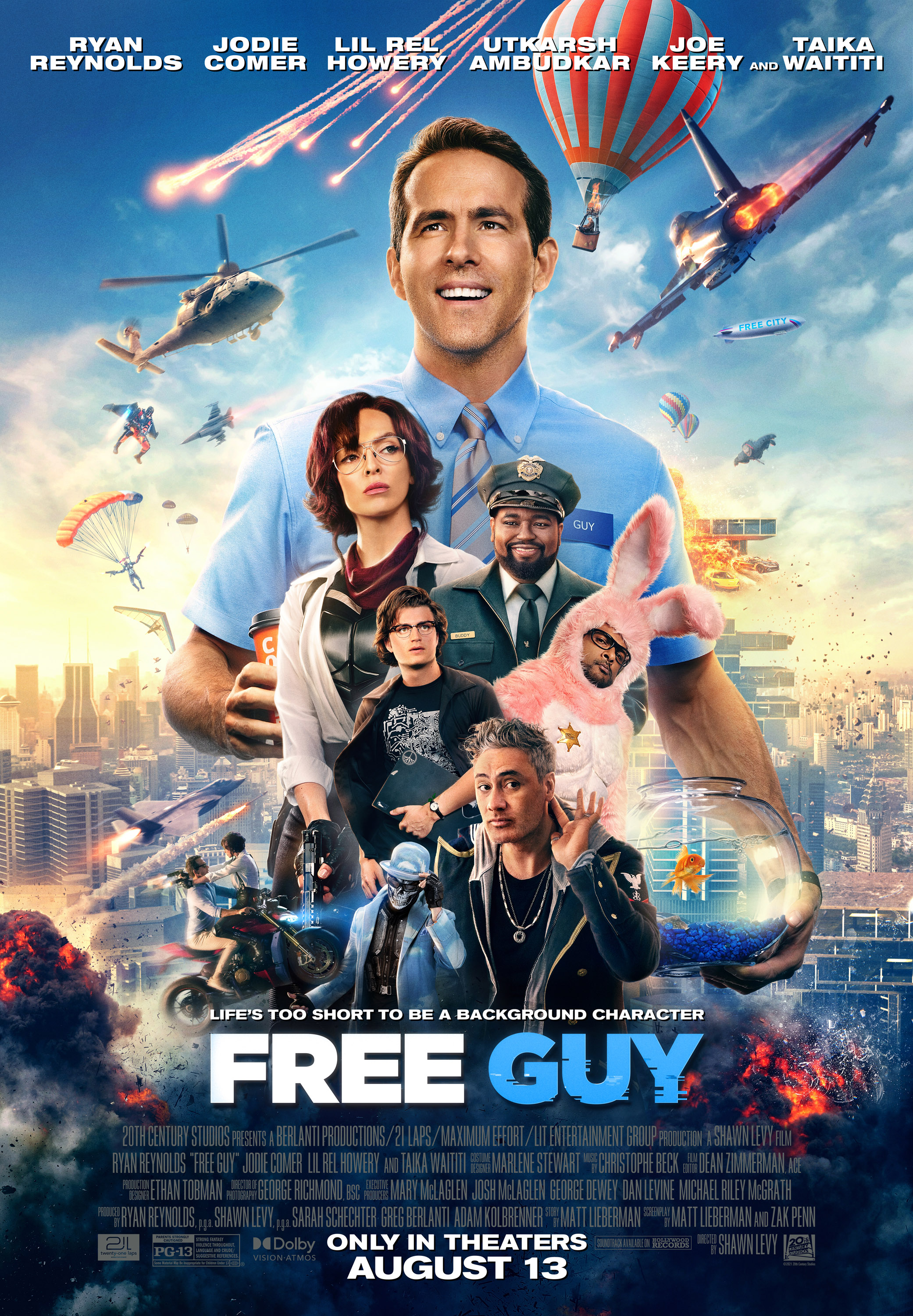 Box Office: 'Free Guy' Grabs Top Spot For Second Week.
Posted On:

August 22, 2021
Several summer films, including Paramount's 'PAW Patrol' and Warner Bros.' 'Reminiscence,' were made available on streaming platforms simultaneously with their theatrical debuts. 'PAW Patrol' landed on the same day on Paramount Plus, whilst 'Reminiscence' premiered concurrently on HBO Max. Alternatively, 'Free Guy', which had the best second weekend hold of any nationwide release this summer, is available exclusively in cinemas only.
These Box Office figures saw 'PAW Patrol' in a closer than expected 2nd place earning $13 million from 3,184 North American cinemas. At the international box office, the film gained $12.8 million from 33 foreign markets, raising its international total to $21.5 million and its global tally to $34.5 million.
With these most recent box office reports of streaming simultaneously with cinema releases, it has us thinking that maybe the old way is best. Straight to the cinema before making it available elsewhere.
To watch the trailer for 'Free Guy' please visit the following link
https://www.youtube.com/watch?v=X2m-08cOAbc
To watch the trailer for 'PAW Patrol' please visit the following link
https://www.youtube.com/watch?v=LRMTr2VZcr8
To watch the trailer for 'Reminiscence' please visit the following link
https://www.youtube.com/watch?v=_BggT--yxf0