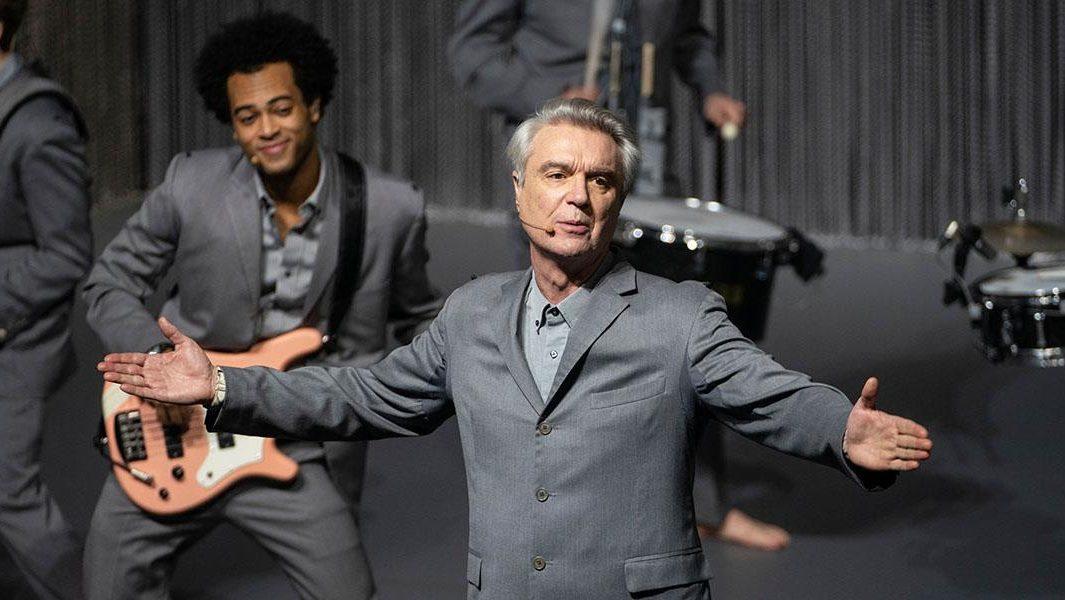 Spike Lee's Emmy Nominated Picture Hits US Cinemas For One Night
Posted On:

August 19, 2021
'American Utopia' is a concert film that gives audiences access to David Byrne's Broadway show, which played to sold-out, record-breaking audiences during its original 2019-2020 run. In it, Academy, Grammy and Golden Globe Award-winning musician David Byrne performs songs from his 2018 album of the same name, as well as songs by Talking Heads and from his solo career. He's joined onstage by band members from around the world, including Jacquelene Acevedo, Gustavo Di Dalva, Daniel Freedman, Chris Giarmo, Tim Keiper, Tendayi Kuumba, Karl Mansfield, Mauro Refosco, Stéphane San Juan, Angie Swan and Bobby Wooten III.
The concert film was released back in December 2020 and will be shown nationwide in the US for one night only on September 15th. The special one off event will also feature a new introductory segment by David Byrne and an unseen conversation between him and Spike Lee. At present time it's unclear if similar events will happen internationally.
The original filming of the live Broadway show was a triumph that secured it as one of the greatest concert films ever made, last month it gained six Emmy nominations inclusive of Outstanding Variety Special (Pre-Recorded). It was also recognised for its Directing, Music Direction, Sound Mixing, Lighting Design/Lighting Direction and Technical Direction.
The concept was based around removing all the limiting factors of usual concerts. "What if we could eliminate everything from the stage except the stuff we care about the most," is the premise that David Byrne had in mind for his wireless and restriction-free concert film.
With the help of the renowned director Spike Lee, he managed to take that innovative idea to new heights. For fans, especially those who can't make it to the renewed run of live shows, this cinematic release sees the project find its rightful big-screen home.
David Byrne's 'American Utopia' stage show was also recently names the recipient of a Special Tony Award. His original 'American Utopia' album, as well as the Broadway cast recording were released on Warner Music Group's Nonesuch Records. It has also been confirmed that David Byrne and his band members will be bringing back their show on Broadway starting s at the St James Theatre on the 17th September 2021.
To watch the Spike Lee directed trailer please visit the following link
https://www.youtube.com/watch?v=lg4hcgtjDPc