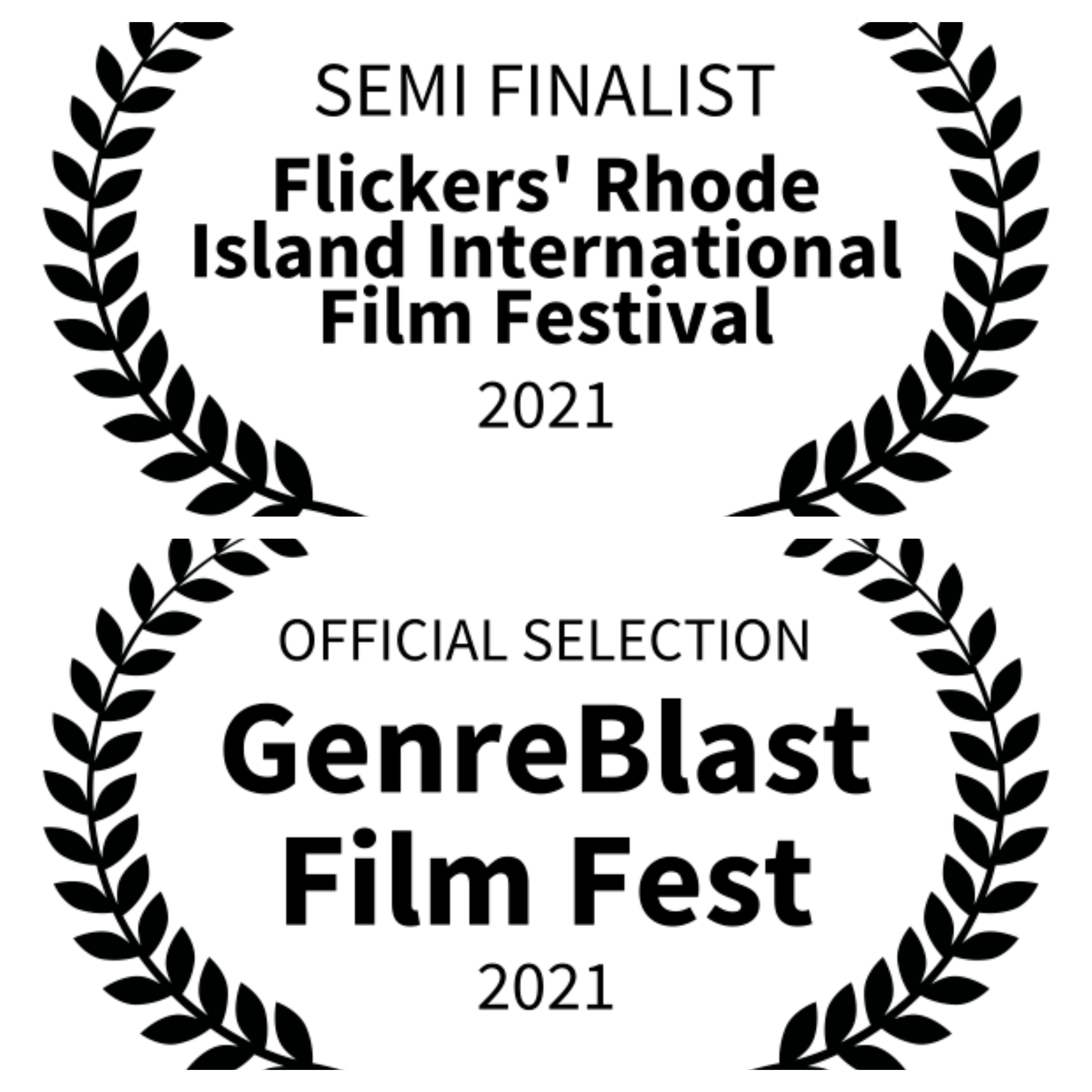 Our New Sci-Fi Thriller 'Blank' Joins The Festival Circuit.
Posted On:

August 03, 2021
'Blank', written by Stephen Herman, directed by Natalie Kennedy and produced by Rebecca-Clare Evans, has now completed and has firmly landed with both feet onto the festival circuit.
Only two weeks after beginning submissions to festivals 'Blank' received a Semi-Finalist award at the prestigious Flickers Rhode Island Film Festival in the U.S.A. This well-established qualifying festival for the Academy Awards, BAFTA's and Canadian Screen Awards received over 6500 feature film submissions, so to make it to the semi-finalist stage is a huge achievement in itself. Only two days later we received an official selection at GenreBlast, also in the U.S.A. in Virginia, where it will have its official world premiere screening this September. This is the festival's sixth year and is named one of MovieMaker Magazine's top 50 best genre film festivals in the world. It is also consistently ranked in the top 100 best reviewed film festivals on FilmFreeway (the industry leader in film festival submissions).
These festivals are the first to respond, with more notification dates coming this month and for the rest of the year. We look forward to updating you with further news as and when we find out.
In the meantime, congratulations to the whole team who worked on 'Blank'.
Synopsis
Struggling author, Claire Rivers signs up for a fully A.I. operated retreat to help her writer's block, but when an unforeseen software glitch occurs, she gets trapped inside her unit with a malfunctioning android, a degenerating host and no communication with the outside world. With time running out, food supplies desperately low and the android becoming increasingly unstable, Claire must overcome her fears and find a way to outsmart the technology in order to make it out alive.