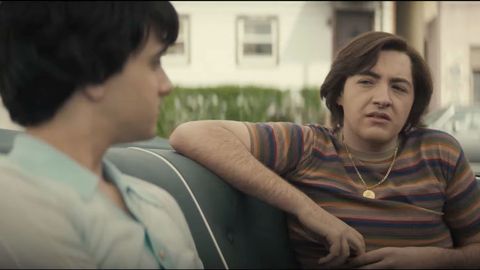 Trailer lands for 'The Many Saints Of Newark'; Prequel Film To The Sopranos
The original series aired on HBO between the years of 1999 and 2007 focusing on the personal and professional life of Tony Soprano a New Jersey Mob boss, where the character was played by the late actor James Gandolfini. In this new feature length film James Gandolfini's (Ocean's 8, The Deuce) son Michael Gandolfini plays the role of Tony Soprano as a teenager. This casting alone is perfect and only adds to the nostalgia of the series with many fans taking to social media to comment on how fantastic this is and their excitement in anticipation to watch the film.
The Sopranos creator David Chase and the show veteran Lawrence Konner wrote the screenplay. Alan Taylor, who directed quite a few episodes of the series has helmed the feature film prequel.
Joining Michael Gandolfini in the cast is Alessandro Nivola as Richard "Dickie" Moltisanti, of the architects of the crime family, as well as ray Liotta, Jon Bernthal, Vera Farmiga, Billy Magnussen, Corey Stoll and Leslie Odom Jr.
The film was originally intended for an earlier release, though after the pandemic forced a delay, 'The Many Saints Of Newark' will be out in the UK on the 22nd of October.
To watch the trailer please visit the link below
https://www.youtube.com/watch?v=dHa95iy2lF0