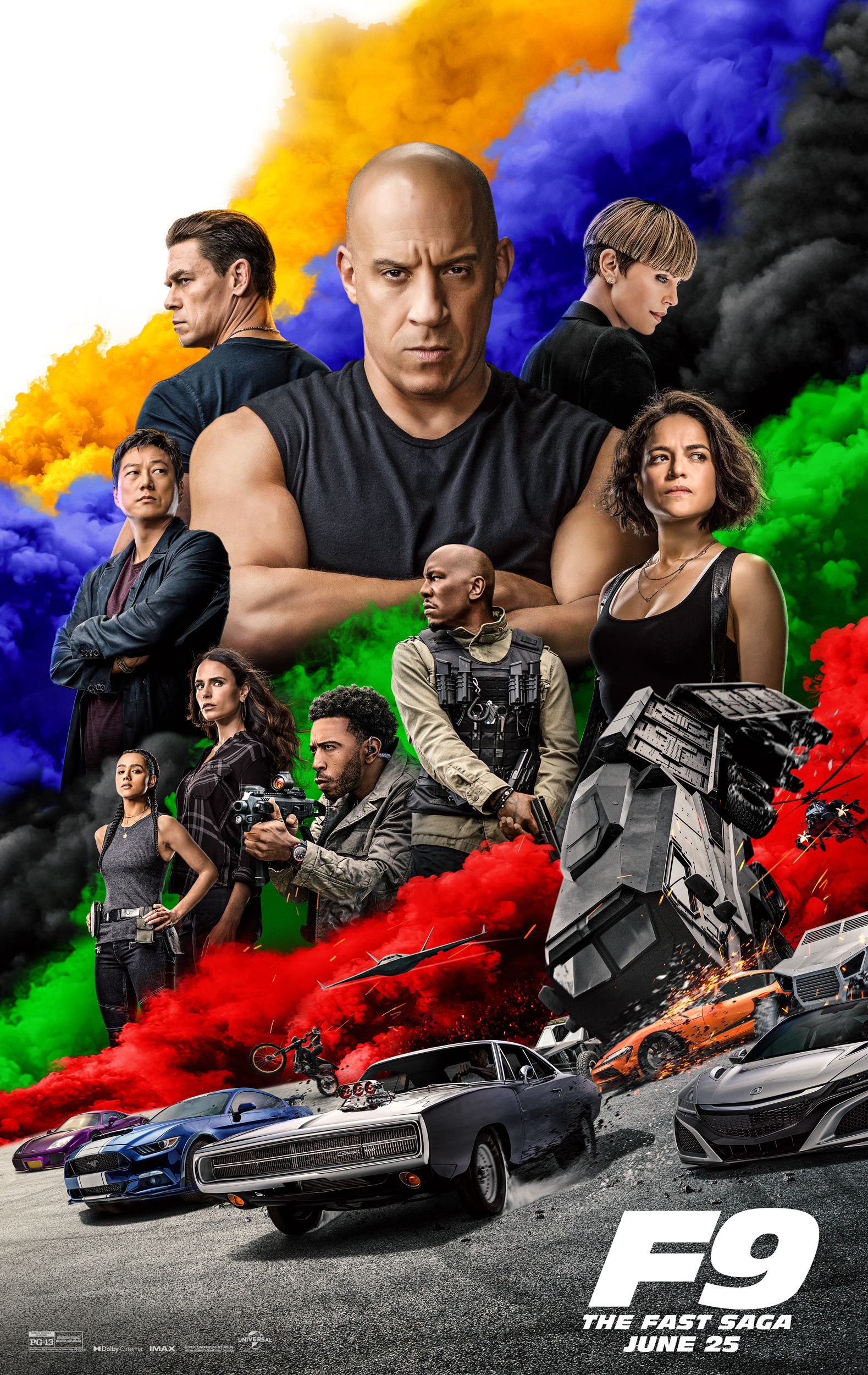 'Fast And Furious 9' Breaking New Pandemic-Era Records
The franchise by Universal has beaten all previous records for movies including Warner Brothers 'Tenet' which took £5.3 million and includes its pre-weekend screenings back in August, whereas "Fast And Furious 9' took £4.83m across its opening weekend and £6 million including previews here in the UK. In the U.S. the franchise replaces the previous pandemic-era record holder, Paramount Pictures 'A Quiet Place Part II', which grossed $57.1 million in its own opening weekend.
To date here in the UK 'Fast And Furious 9' has brought in an average of £8,125 from 595 locations, this figure is the lowest opening for one of the 'Fast and Furious' films in the series since 2006, 'The Fast And The Furious: Tokyo Drift,' with £1.8 million. Though, we need to take into consideration the restrictions currently still in place, as we are only at 50% cinema capacity.
In the U.S 'Fast And Furious 9' has secured the biggest domestic opening of a film since 'Star Wars: The Rise of Skywalker' back in December 2019. With these impressive figures the new addition to the franchise is now very much on track to become one of the only films to reach $100 million at the US box office since the pandemic began.

The early success of 'Fast and Furious 9' both here and in the U.S. marks a very promising development for the future of cinema and a welcome sign of blockbuster potential for distributors and exhibitors alike.