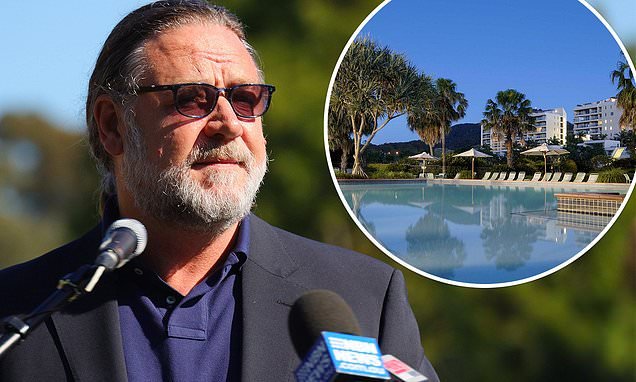 Russell Crowe Backs $400m Film Studio For Coffs Harbour.
It's been said that the studio complex will integrate production and post-production facilities with accommodation amenities at the Pacific Bay Resort. Russell Crowe, who lives nearby the area, will be financially backing the project with partners including Pacific Bay resort owner Peter Montgomery and film producer Keith Rodger.
"The opportunity to build a facility like this spreads opportunity through the community by creating jobs, but not just jobs: actual professions and careers", Russel Crowe said on Wednesday. He continued to say, "For a number of years I've been thinking how I might be able to combine where I live and my work".
This is not the only studio in development in Australia, others in construction are Screen Queensland Studios in the Brisbane suburb of Hemmant; the Byron Studios in Northern Rivers (where the Nicole Kidman Netflix series 'Nine Perfect Strangers' was filmed); and the proposed $100m WA government-backed film hub on Freemantle's Victoria Quay.
These new Australian studios will help to relieve some of the pressure off the already existing facilities in Sydney, Melbourne, Adelaide and on the Gold Coast, which have seen a surge in bookings mainly due to the success of Australia nipping Covid in the bud. They have been fully booked for many months now, which has seen many Hollywood stars visiting for work, including Julia Roberts, George Clooney, Matt Damon and Tom Hanks.
In a single striking package, Pacific Bay will bring together the first fully integrated feature-film production and post-production complex in Australia; the luxury lifestyle offerings of New South Wales' largest beachfront resort; two sizeable backlots; coastal and mountain locations nearby; a film school and a nearby airport.