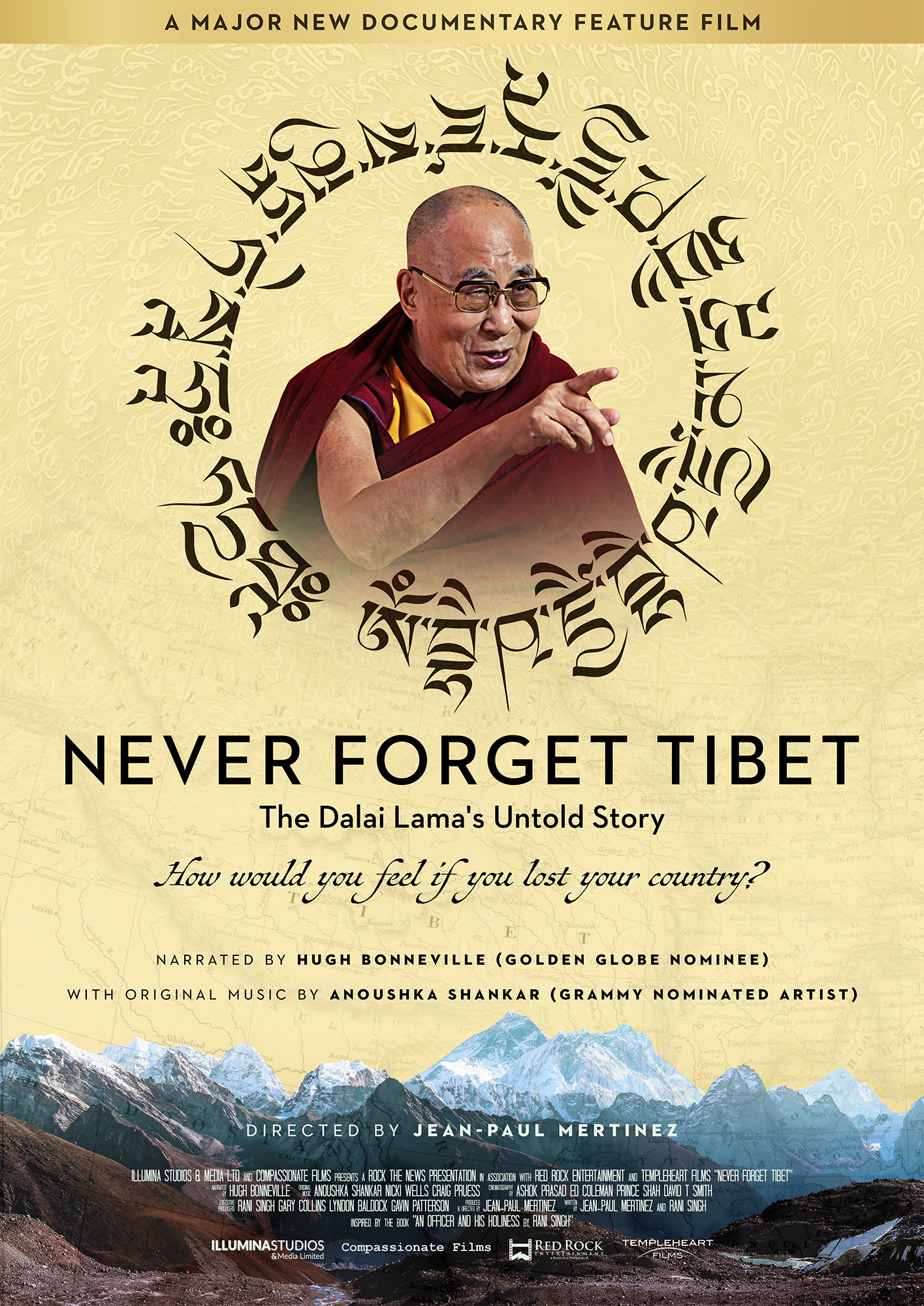 'Never Forget Tibet' signed by Parkland Pictures For Worldwide Sales
We are pleased to announce that our documentary 'Never Forget Tibet' has launched for worldwide sales today via 'Parkland Pictures.
The London based company Parkland Pictures formed in 2007 as an international sales agent and represents documentaries and fiction films for global sales and they will be available at Cannes for meetings regarding the title.
'Never Forget Tibet' is a truly inspiring story of heroism and sacrifice in the face of such massive adversity and a story of hope for the future from one of the most influential, internationally beloved, and respected religious leaders.
This is the first time His Holiness story of escape has been told and in his own words, with the late HarMandar Singh, the Indian Political Officer who led him safely to the plains of India.
The remarkable documentary is narrated by the renowned British actor Hugh Bonneville.
Please click on the below link to watch the trailer.
https://vimeo.com/516948683

Please see the full announcment here on the below link
https://deadline.com/2021/06/dalai-lama-film-never-forget-tibet-hugh-bonneville-cannes-1234775892/