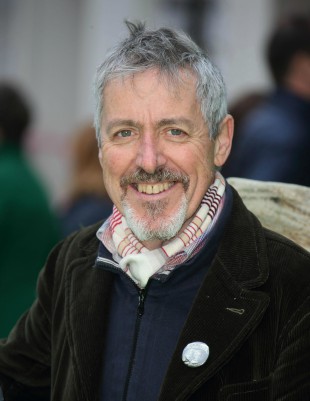 Griff Rhys Jones Joins Future TX
Posted On:

August 12, 2018
Comedian, writer, actor and TV presenter, Griff Rhys Jones begins shooting dual roles on Future TX. Griff is set to play two characters in the movie, an absent-minded scientist and his evil twin brother, the villain of the story. Directors Danny Stack and Tim Clague commented, 'We're massive Griff Rhys Jones fans - we grew up watching him, and his work across film & TV has been a big inspiration to us over the years. We're naturally delighted to have him involved in Future TX and can't wait to see what he'll bring to the roles'.
Griff is a legend of the UK comedy scene in the television sketch shows 'Not the Nine O'clock News' and 'Alas Smith and Jones', which ran for 14 years. Since coming to national attention in the 1980's he has gone on to develop a career as a television presenter as well as continuing with his acting work. In 1984 Griff was bestowed with the privilege of receiving the Laurence Olivier Theatre Award in 1984 for Best Comedy Performance in Charley's Aunt and in 1994 for Best Comedy Performance in An Absolute Turkey. Griff has taken on various roles in TV such as Agatha Christie's Marple, Ordinary Lies and more recently Murder on the Blackpool Express.
The exciting casting news doesn't stop there:
The talented comedy actor Catriona Knox has taken the role of Saffron a quirky bohemian mum. Catriona is making quite a name for herself having previously stormed Edinburgh with her one-woman show as well as her TV credits from BBC's Not Going out, Charlie Brooker's Weekly Wipe and E4's Damned.
Doug Cockle will play Dylan's Dad. All you computer game fans out there will know Doug as the lead voice in the hugely successful Witcher games.
Nicole Faraday will play Dylan's Mum. Nicole has a long line of TV credits, from Bad Girls to Casualty to Emmerdale. She also played Dawn in the film Top Dog, Kim Brookes in Kill Kane and most recently Kara in Next Door.
Not forgetting our talented child actors who return again since the Easter shoot, Aaran Kemp, Adele Congreve and James Grogan.
We look gorward to keeping you posted on further exciting news in the near future....