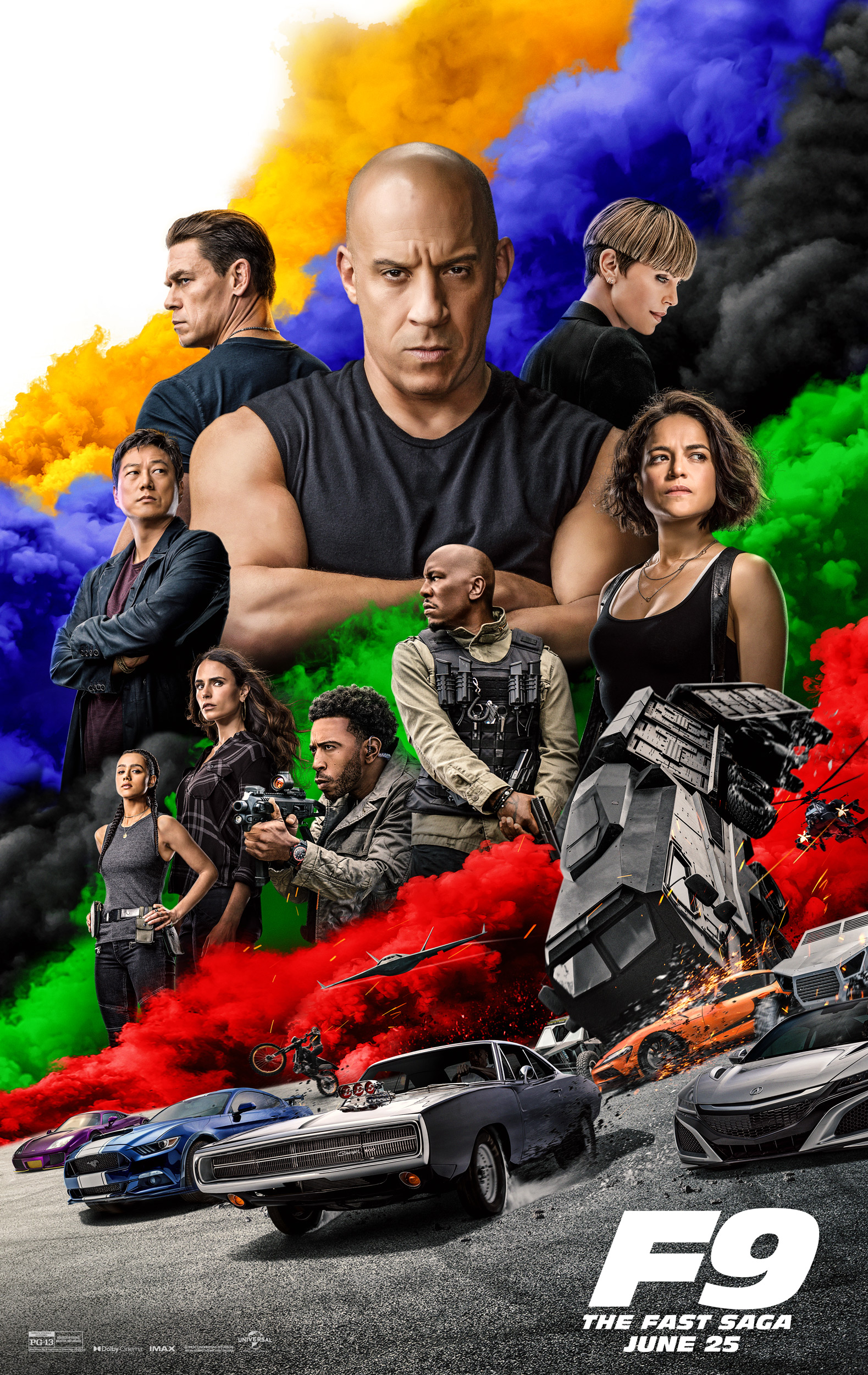 'Fast and Furious 9' Bags $250 Million At International Box Office.
'F9' starring Vin Diesel, John Cena and Michelle Rodriguez, has already become an international box office hit and that's before it hits the cinema here in the UK on the 24th of June and in the U.S. on the 25th of June, where it is also expected to be a huge hit. With a reported production budget of over $200 million, the film will require massive global ticket sales to turn a profit, of course.
In China, 'F9' gained a further $8.8 million over the weekend and overtook "Godzilla vs. Kong" as the highest-grossing Hollywood movie to release during the pandemic. 'F9' has also gained good sales in Korea with $17.7 million and Russia with $15.8 million to date.
The previous two instalments to the franchise, 'Furious 7' and 'The Fate of the Furious', both gained more than $1 billion globally with around $390 in China. With the early success of 'F9' it bodes well for the return of cinemas after the pandemic.
To watch the trailer for 'F9' please visit the link below
https://www.youtube.com/watch?v=aSiDu3Ywi8E