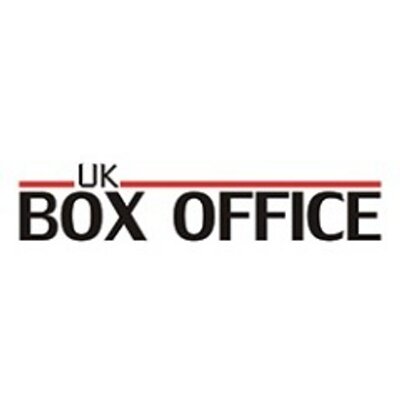 UK Box Office: May 28th to May 30th, 2021
'The Conjuring: The Devil Made Me Do It' is the eighth outing for this horror franchise that included the Annabelle movies, though it seems that the UK audiences cannot get enough of this supernatural series. The latest film in the franchise is about the activities of paranormal investigators Ed and Lorraine Warren and over its opening weekend here in the UK it climbed straight to the top with £2.71 million from 473 cinemas, which includes preview screenings.
Even though "The Conjuring: The Devil Made Me Do It' topped the weekend chart in the UK box office, it's really 'Peter Rabbit 2' that is the overall chart winner. The film fell to second place but in fact it grossed more than 'The Conjuring: The Devil Made Me Do it' as over the weekend it took £2.05 million without previews which is technically more. 'Peter Rabbit 2' has a current total of £7.48 million after its first two weeks of release, making the film the second biggest hit of the pandemic era, after 'Tenet,' though it will no doubt rake in a lot more sales this week due to it being the half-term holidays for most schools.
Disney's 'Cruella', played by Emma Stone, has come out in third place in the UK box office chart. The film tells an origin story for the famous '101 Dalmatians' villain. The film gained £1.45 million over 522 venues although the film did play simultaneously via the streaming platform 'Disney + Premier Access.'
With the weather being so hot over the bank holiday, compared to virtually the whole of May, cinemas faced challenging conditions to gain their audiences. However, cinema operators are pleased that the May 28-30 weekend period delivered a healthy £6.75m from the 651 venues that have reopened so far, and £7.98m including previews.
Top 10 Films May 28-30
The Conjuring: The Devil Made Me Do It, £2,708,455 from 473 sites (new)

Peter Rabbit 2, £2,045,999 from 581 sites. Total: £7,484,061 (2 weeks)

Cruella, £1,453,635 from 522 sites (new)

Demon Slayer: Mugen Train, £693,081 from 336 sites (new)

Godzilla Vs Kong, £254,172 from 412 sites. Total: £1,736,299 (7 weeks)

Nomadland, £181,702 from 381 sites. Total: £1,433,376 (2 weeks)

Spiral: From the Book of Saw, £156,292 from 295 sites. Total: £ 1,201,653 (2 weeks)

Tom & Jerry The Movie, £79,528 from 372 sites. Total: £458,476 (7 weeks)

Raya and the Last Dragon, £66,841 from 322 sites. Total: £350,541 (2 weeks)

Mortal Kombat, £52,967 from 188 sites. Total: £465,162 (2 weeks)
Other openers
First Cow, £21,862 from 40 sites
Frankie, £12,296 from 39 sites
Earwig and the Witch, £10,781 from 95 sites
Vanquish, £5,744 from 10 sites
Surge, £2,896 from 13 sites
Granada Nights, £1,274 from 10 sites
Bank Job, £851 from 3 sites
Zebra Girl, £615 from 9 sites
Figures Thanks to Comscore