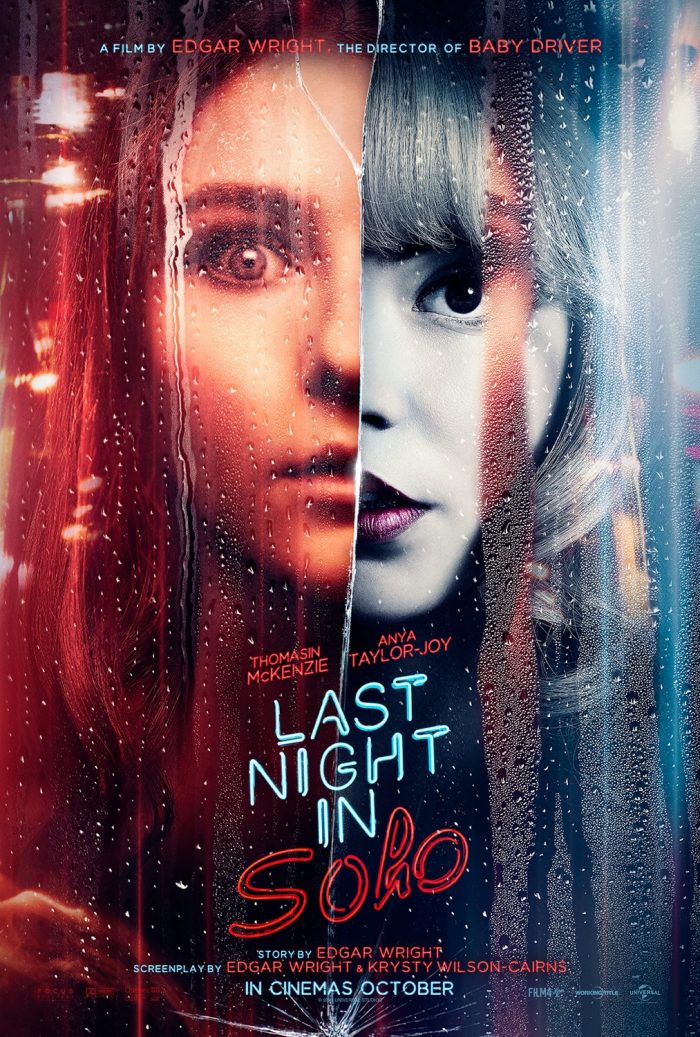 Edgar Wright's 'Last Night In Soho' Trailer Lands.
The long-awaited trailer for 'Last Night In Soho' directed by Edgar Wright has now been released to the delight of horror fans and audience members alike. It's very impressive cast list includes Anya-Taylor Joy (The Queen's Gambit), Matt Smith (Doctor, The Crown) and Thomasin McKenzie (JoJo Rabbit). 'Last Night In Soho' also marks the final film appearance for both Diana Rigg and Margaret Nolan, who died in September and October 2020.
Edgar Wright is known for working within the horror genre, but this will mark his first film where he has gone for the 'all-out chills' factor. This film is his sixth fiction film (he has seven in total, after the upcoming rock-doc 'The Sparks Brothers), a twisted tale in the corners of London's seedy Soho, the film focuses on Eloise, a budding fashion designer who mysteriously enters sixties London to cross paths and apparently blur identities with her muse, the dazzling singer Sandy. The time-hopping adventure, however, quickly turns sinister.
Like quite a few films, this was meant to debut last year but due to the pandemic this of course was delayed, but the trailer is finally here, and it looks like one hell of an interesting ride. Take a look at the link below.
https://www.youtube.com/watch?v=TnkwtUFS6Ds
'Last Night In Soho' is currently expected to be released in UK cinemas on the 29th of October 2021.