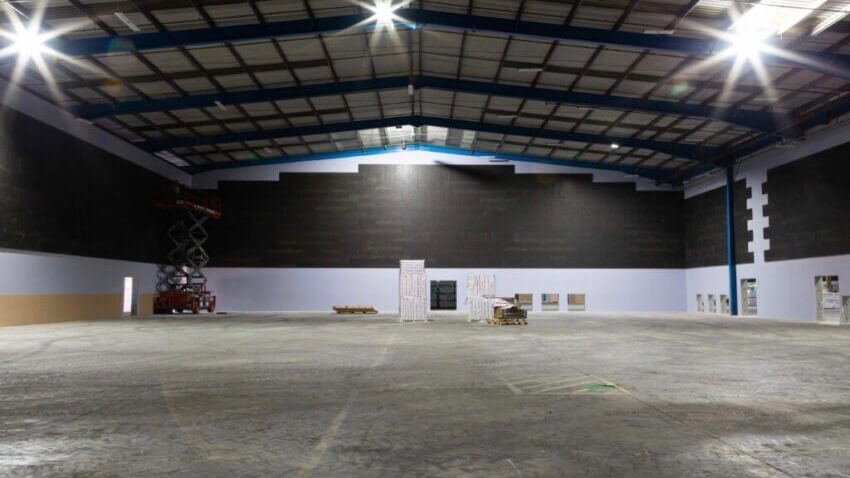 London Gains Huge New Film & TV Studio.
As demand for filming studio space within the U.K. continues to soar, a new studio is set to open late summer and will be the largest one yet within the city of London.
The new studio, which will be called 'OMA: X' and is owned by Location Collective, will be a huge 224,000 sq ft space and will be just 750m from their first studio venture in Enfield, north London.
This new facility will be on a 10-acre warehouse site and is leased from global industrial property group Goodman. The studio will feature six sound stages with 46ft working height.
The U.K. seems to be becoming the new Hollywood with many international companies choosing to film here as well as more money being invested into the industry. A total spend on UK film and high-end TV production reached a staggering £3.62 billion in 2019, a 16% increase from 2018.
Anthony Iredale, the managing director of Location Collective said in an interview "We are extremely excited about the role OMA:X Film Studios has the potential to play in bringing the biggest, highest profile productions to London and the UK. The message we're receiving from studio executives we've spoken to over the last couple of months has been the same: 'London is where we want to make this project, we just need to find enough space to do it'.
"The site has the perfect 'bone structure' for film studios to use. The building's 46ft working height clearance and vast pillar-less spans have provided us with a rare opportunity to create sound stages of significant size and scale.
"It's a site I've driven past for many years and thought about how fantastic it would be to make it available for film studio use. Now, we are very fortunate to be in the position of making it a reality".