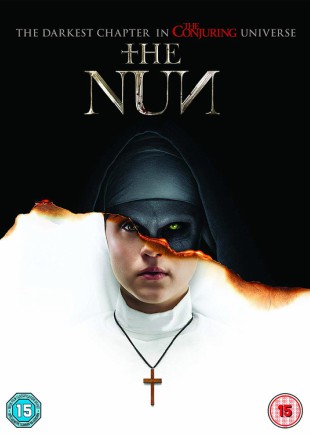 Period Nun Horror Dominates Worldwide Box Office
Posted On:

September 11, 2018
Nunsploitation -
Warner Bros has dominated for the fifth weekend in a row at the North American box office. 'The Nun' is the latest instalment in The Conjuring franchise which easily marks the best debut in the series smashing the records of 'The Conjuring' which was released in 2013 that previously held the title with $41.8 million in the opening weekend. It's also the second-highest first weekend of all time for an R-rated horror film. Warner Bros can now claim the first and second best R-rated horror openers of all time, thanks to last years 'It'.
'The Nun' has also been a hit abroad, generating more than $77 million across its foreign markets. According to Box Office Mojo it also scored the biggest opening weekend ever for a horror movie in 19 countries. Making the film a worldwide phenomenon.
Synopsis
When a young nun at a cloistered abbey in Romania takes her own life, a priest with a haunted past and a novitiate on the threshold of her final vows are sent by the Vatican to investigate. Together, they uncover the order's unholy secret. Risking not only their lives but their faith and their very souls, they confront a malevolent force in the form of a demonic nun.
Period horrors featuring nuns look like being a firm favourite with fans this season, bringing the term 'nunsploitation' to life. Our own classy period chiller 'Heretiks' starring Hannah Arterton and Claire Higgins, which premiered at Frightfest last month, has received excellent audience reviews.
Watch this space for news on release dates and territories for 'Heretiks'!