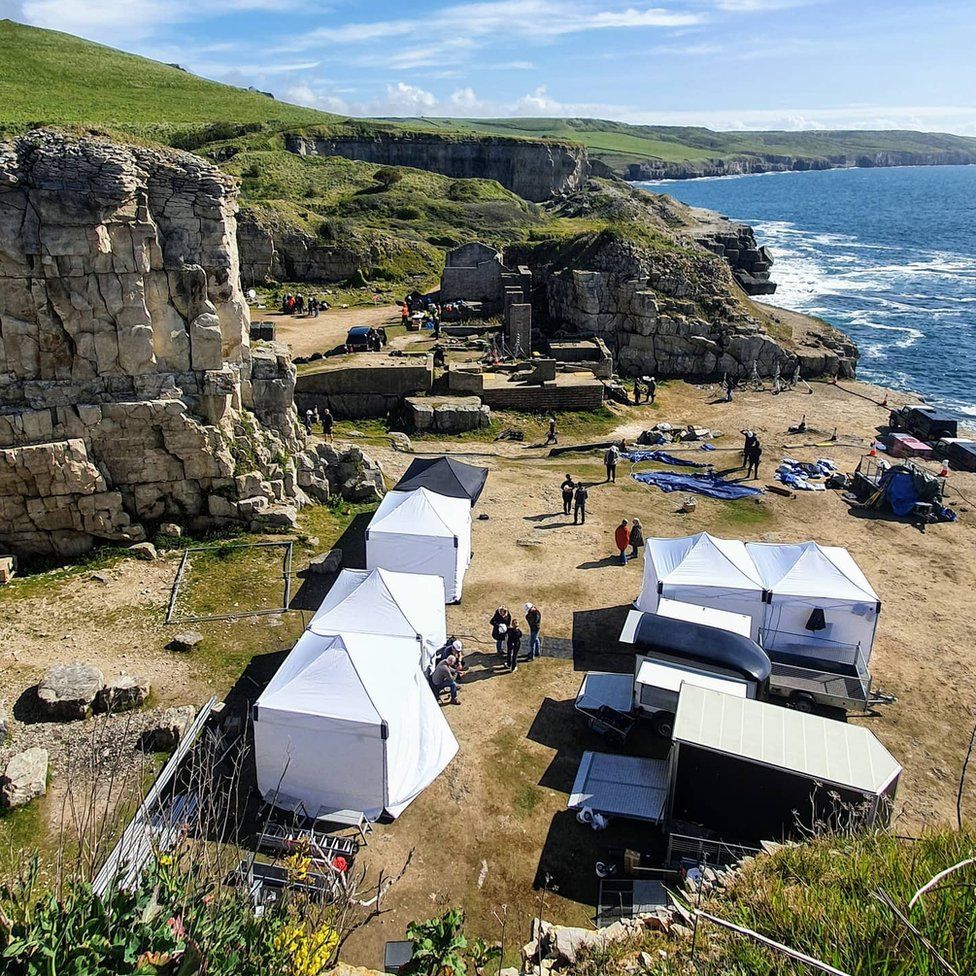 Star Wars TV Series Takes Over Dorset Quarry.
Locals of the Winspit Quarry in Dorset have seen a surge of activity in the area with the Quarry being closed until Friday the 21st May 2021 for filming. Production crews were seen transporting what appeared to be props in a trailer covered by a blue sheet and a number of weathered props could be seen together in a pile, which appeared to be pieces of sci-fi equipment and technology.

Roger Khanna, the parish clerk of Worth Matravers Parish Council, admitted he had been approached by the production company weeks ago regarding filming at the quarry.
He said: "They have been very good with us in terms of letting us know what they are doing and we have been happy to see them here". He continued to say "It is nice to see that in these troubling times that film crews are coming into our area to film a new series and they have been really good from the beginning."
The derelict Winspit Quarry in Dorset has been used before as a filming location over the years, including for classic Doctor Who and Blake 7 TV series. It was also featured as a scene location for the 'Orkney Dig' in the 2012 Disney film John Carter.
It's been pretty tight-lipped on the details of the storyline for Star Wars, however it has been said that this shoot, which will serve as a prequel to 2016's Rogue One, will focus on the early formation of the Rebellion.
Check out the following link to see pictures of the crew setting up at the quarry
https://www.bournemouthecho.co.uk/news/19287803.photos-show-star-wars-film-crews-dorset-quarry/