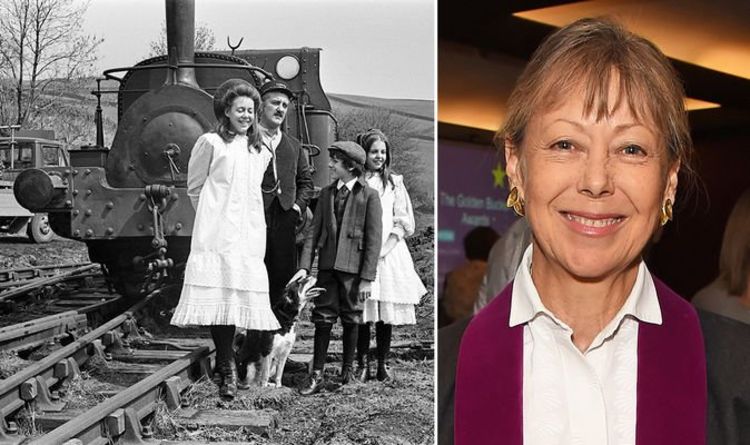 'The Railway Children' Sequel Announced With Jenny Agutter Reprising Her Role.
The original film, 'The Railway Children', was based on the novel by E Nesbit about three children who are shipped off to live in the country beside a railway line after their father is falsely imprisoned. In the 1968 TV adaptation Jenny Agutter played the eldest child, as she did in the film version two years later. In the ITV remake in 2000 Jenny Agutter played the mother.
The 1970 film, which also starred Dinah Sheridan, Bernard Cribbins, Sally Thomsett and Gary Warren, became a huge hit and gained three Bafta nominations. It currently holds a "100% fresh" rating on Rotten Tomatoes, based on 11 critics' reviews.
The sequel titled 'The Railway Children Return' will follow a new generation of children who are evacuated to a Yorkshire village during World War Two, where they encounter a young soldier who, like them, is far from home. They will keep some of the original locations in the film including the iconic Keighley & Worth Valley Railway, Oakworth Station in Haworth, and the nearby Bronte Parsonage.
When the film was announced, the producers from Studio Canal said "Inspired by one of the most beloved British family films of all time, The Railway Children Return is an enchanting adventure for a new generation, bringing a contemporary sensibility to a classic story and combining British cast with stunning locations."
The film will be directed by the BAFTA winning director Morgan Matthews and the script has been written by Danny Brocklehurst.

'The Railway Children Return' is set for a release in UK cinemas on the 1st April 2022

To view first look photo's check out the following link:
https://www.dailymail.co.uk/tvshowbiz/article-9561981/The-Railway-Children-Return-LOOK-Filming-takes-place-Yorkshire.html