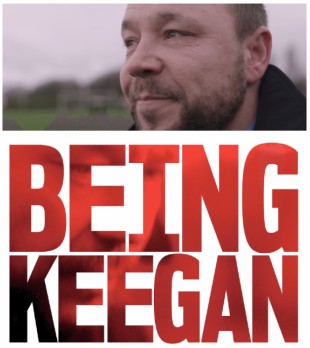 Being Keegan in BAFTA Qualifying Festivals
Posted On:

September 30, 2018
Entry in to such prestigious festivals as these are a real testament to the quality of our film. Cambridge Film Festival first opened its doors back in 1977 and has proven to be a fantastic showcase platform for many a filmmaker inclusive of Christopher Nolan who had his student short film selected back in 1996. With the festival being recognised by BAFTA it's an amazing achievement for all the cast and crew.
Cambridge Film Festival runs from 25th October until 1st November 2018. Tickets will go on sale Saturday October 6th, the film festival brochure and schedule will also be available to download.
https://www.cambridgefilmfestival.org.uk
UnderWire Film Festival is the UK's only film festival celebrating female film-making talent across the crafts. It was founded in 2010 to address gender imbalance in film and change the industry from the inside out. Not only has the film been selected, it's also been placed in the 'Men by Women' programme and the film has been nominated for Best Director and Best Screenplay.
UnderWire Film Festival runs from Friday 16th November to Sunday 25th and Being Keegan screens on Sunday 18th November, you can buy tickets on the below link.
http://www.underwirefestival.com/2018-festival/
If you can't wait for 25th October to see the film, Being Keegan is also an official selection at Liverpool Film Festival where the movie will screen once again on its own turf. The film will be screened at the opening gala event on the 12th October 7pm at Liverpool's Odeon cinema.
Liverpool Film Festival runs from Friday 12th October until Sunday 14th October 2018
Tickets and passes can be bought here:
http://www.liviff.com/festival-passes/
Being Keegan logline: When a tormented naval officer returns home to Liverpool, the city becomes a landscape for atonement as he is forced to confront a traumatic childhood event.
In the meantime, you can wet your appetite with the films trailer.
https://www.youtube.com/watch?v=3f8u-t3Ltnw
Being Keegan stars
Stephen Graham as Jay
Ryan Barr as Young Sean
Adam Perryman as Young Jay
Kieron Simpson as Teen Jay
Elena Stephenson as Sally
Andrew Games as Tommy
Sean Rooney as Andy
You can also catch Kieron Simpson in the up and coming movie 'Hunter Killer' starring Gary Oldham and Gerard Butler, which will be in the cinemas from 19th October.
Stephen Graham continues his fantastic career where we can catch the talented actor in various different programs and films inclusive of Edris Elba's directorial debut movie 'Yardie' which is currently in the cinemas and on DVD release and it's just been confirmed that Stephen will be joining the cast of 'Line of Duty' which is BBC2's most ever popular drama series in the multi-channel era, we can't wait.
We look forward to publishing more good news on this film soon.