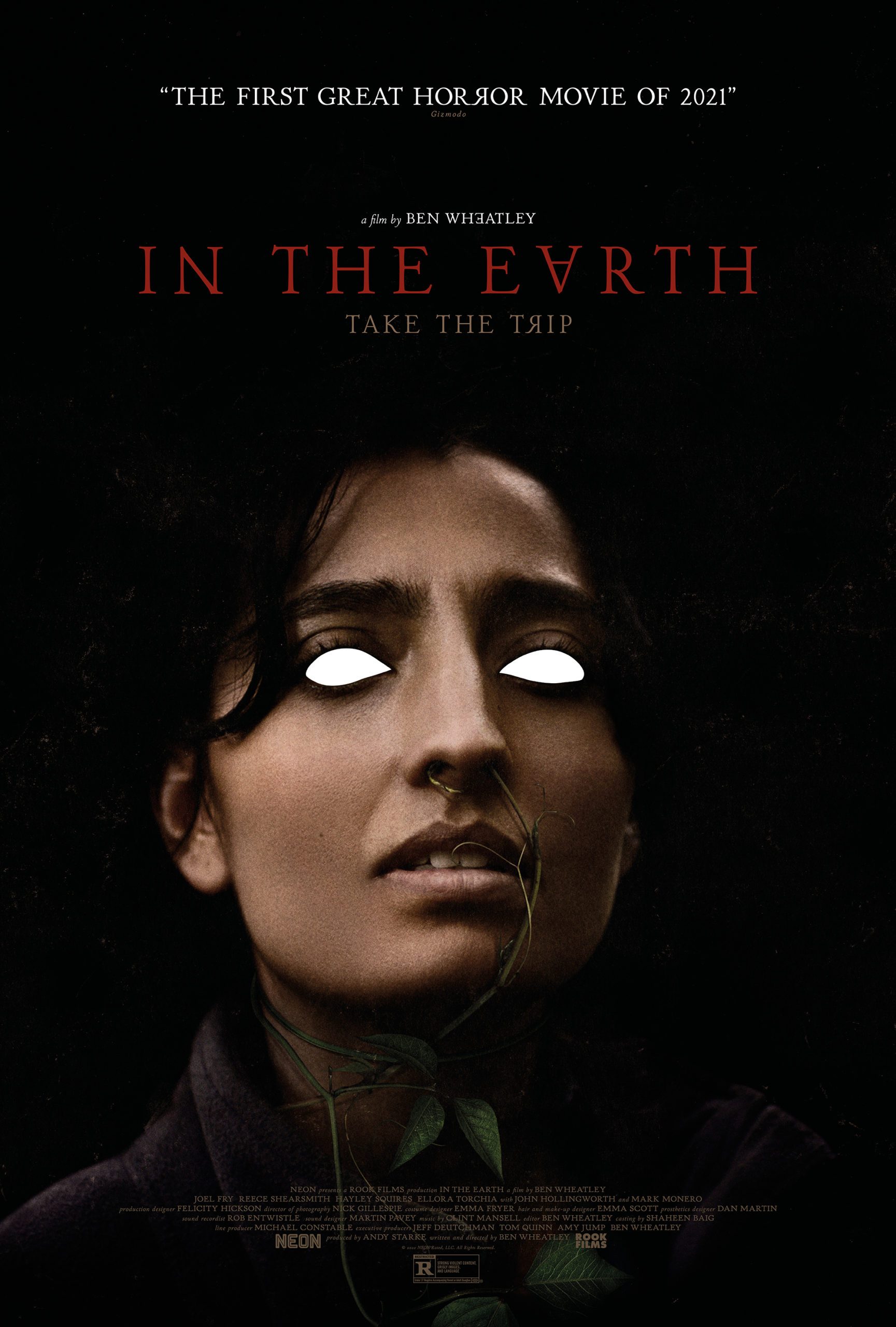 Ben Wheatley's Trailer For 'In The Earth' Lands.
Ben Wheatley, in his earlier career, was known for making thrillingly nasty indie horrors and this film sees him going back to his roots. His early films include the cult horror classic 'Kill List', the excellent dark comedy horror 'Sightseers,' and the psychedelic folk horror 'A Field In England.' Most recently, Ben Wheatley has come away from the genre to direct the action-comedy film 'Free Fire' and the mystery romance film 'Rebecca' for Netflix. With his new horror film 'In The Earth,' which was shot during the height of the Covid-19 pandemic, we hope to see another great indie horror from Ben.
Synopsis
As the world searches for a cure to a disastrous virus, a scientist and park scout venture deep in the forest for a routine equipment run. Through the night, their journey becomes a terrifying voyage through the heart of darkness, the forest coming to life around them.
The cast list has a whole host of Ben Wheatley's regular collaborators, Reece Shearsmith who appeared in 'High Rise' and 'A Field In England.' Hayley Squires who was in 'Happy New Year, Colin Burstead.'Clint Mansell is back as composer but notably missing is Ben Wheatley's writing partner Amy Jump, whereas Ben is solely down as the writer. Amy is still within the team and credited as executive producer. Other key players include the leading cast members Joel Fry and Ellora Torchia.
To check out the trailer please visit the following link:
https://www.youtube.com/watch?v=3Lqkfo7IymU
'In The Earth' will be released in the UK cinemas on the 18th June 2021.