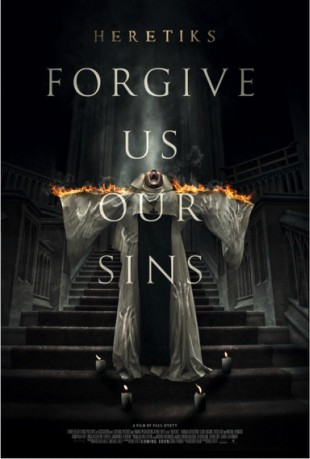 Heretiks US Premiere
Posted On:

October 09, 2018
The Telluride Horror Show is Colorado's first and longest running horror film festival. This year see's the 9th edition of the festival, where it showcases the latest and best genre films from around the world. MovieMaker Magazine also listed the Telluride Horror Show in 2017 within their 25 coolest film festivals in the world.
Heretiks Synopsis
In the early 17th Century, innocent young Persephone is falsely accused and put on trial for her life. Her fate seems sealed except for the timely intervention of the mysterious Reverend Mother offering her not just sanctuary, but hope. For the Reverend Mother is the self-appointed leader of a small religious retreat, a secluded Priory, where her fellow Sisters devote their lives to the Lord and seek atonement for their pasts. But upon arrival, Persephone is plagued with terrifying visions and soon realises that it's not salvation that awaits but a battle for her very soul itself.
Our previous movie The Seasoning House was also an official selection at the Telluride Horror Show.
Passes to the festival are available on their website